EVOLVEO Chargee A40, 40W power supply for laptops
Compact, mobile adapter with an automatic output voltage setting from 9.5–20 V based on the selected connector type Its maximum output power is 40 W. Additional USB port
30 years of experience
We have 30 years of experience in the industry, which we use to develop and service our products.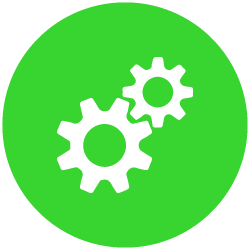 Largest selection of spare parts
As a manufacturer, we keep all the necessary spare parts in stock. We sell selected parts through our e-shop.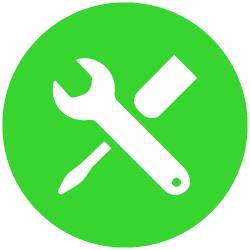 3-day service
We will handle the service request within 3 working days.
The EVOLVEO Chargee A40 is a compact mobile adapter with an automatic output voltage setting from 9.5–20 V based on the selected connector type. The power source is supplied with 9 different connectors for you to connect almost any notebook currently on the market. Its maximum output power is 40 W. An additional 5 V USB port allows you to charge a mobile phone, etc.
Specifications:
Input voltage: AC 100–240 V (50–60 Hz)
Output voltage: DC 9.5–20 V/max. 40 W
USB port: 5 V/2.1 A max
• overvoltage protection
• overheating protection
• current protection
• short circuit protection
• battery overcharging protection
• 9 connectors for different notebook types included in the package
• dimensions: 97 x 44 x 29 mm
TYPE output connector size intended for notebooks from the following manufacturers:
A1 9.5 V 4.8 x 1.7 mm Asus
A2 12.0 V 4.8 x 1.7 mm Asus
A3 19.0 V 4.8 x 1.7 mm Asus, Acer, HP
A4 19.0 V 4.0 x 1.7 mm HP
A5 20.0 V 5.5 x 2.5 mm LENOVO, MSI, Fujitsu
A6 19.0 V 5.0 x 3.0 mm Samsung
A7 19.0 V 5.0 x 1.7 mm Acer
A8 19.0 V 2.5 x 0.7 mm Asus
A9 16.0 V 6.5 x 4.3 mm Sony
Be the first who will post an article to this item!
Be the first who will post an article to this item!