EVOLVEO deXy 3 HDD, monitor stand with a HDD frame
Monitor stand, 2.5" HDD/SSD docking station, 2x 3.2 Gen 1 USB hub and 1x USB-C Gen 1, dimensions: 420–520 x 200 x 80 mm, 25 kg load-bearing capacity, sliding storage space
The EVOLVEO deXy 3 ensures the right monitor height for working on your computer. The space below the stand is designed as document storage space. The stand has a built-in docking station for 2.5" HDD and SDD. It is powered through a 230 V adapter. An integrated USB hub for 2x USB 3.2 Gen 1 and 1x USB-C Gen 1 along with storage space are included. A USB cable provides connection to the USB hub. The stand is suitable for all PC monitor types as well as laptops. Its width can be adjusted from 420 to 520 mm.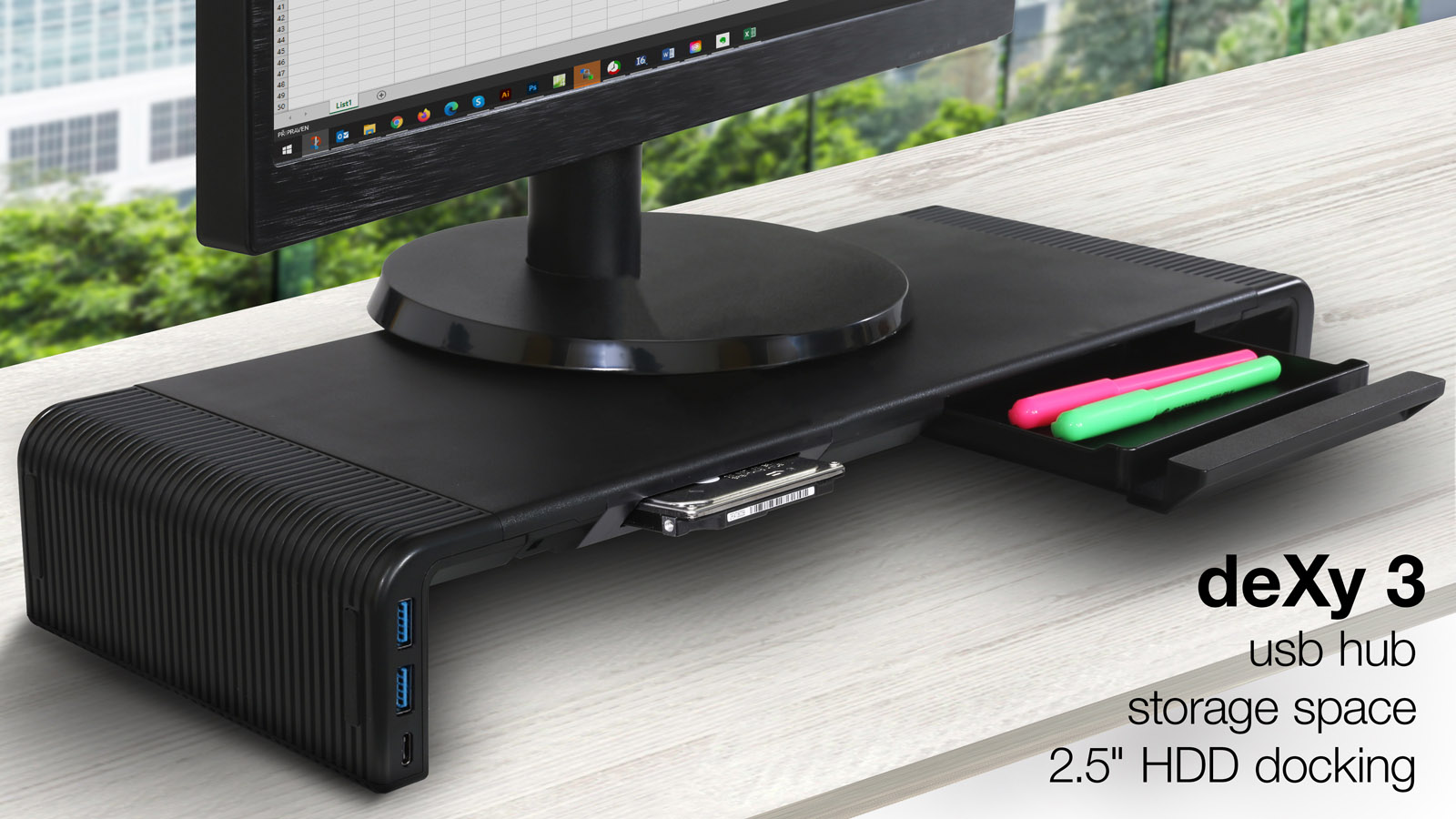 Specifications:
• 2.5" HDD docking station
• 2x USB 3.2 Gen 1 + 1x USB-C Gen 1
• dimensions: 420–520 x 200 x 80 mm
• Adjustable stand width
• Resilient design with load-bearing capacity up to 25kg
• Sliding storage space
• Material: Plastic and metal
Be the first who will post an article to this item!
IS
Ivo Slánský
Kvalitní, bez výhrad.