EVOLVEO FreeTalk XM2, set of 2 walkie-talkies with dual charging base
supplied with rechargeable batteries, large display, range of up to 8 km in open space, power 0.5 W, PMR 446 standard, VOX, CALL, Roger beep, CTCSS, integrated LED, army camouflage design
Effective communication without fees


The set of two EVOLVEO FreeTalk XM2 walkie-talkies is supplied with rechargeable batteries and a convenient charging stand. The set is perfect for adventurers, hunters, and athletes, for fun and for serious occupational pursuits.
Comfortable switching between the 8 channels, volume regulation, and practical flashlights make these walkie-talkies as effective as can be – everywhere you go. The walkie-talkies have a monitoring channel and a large clear display for data viewing.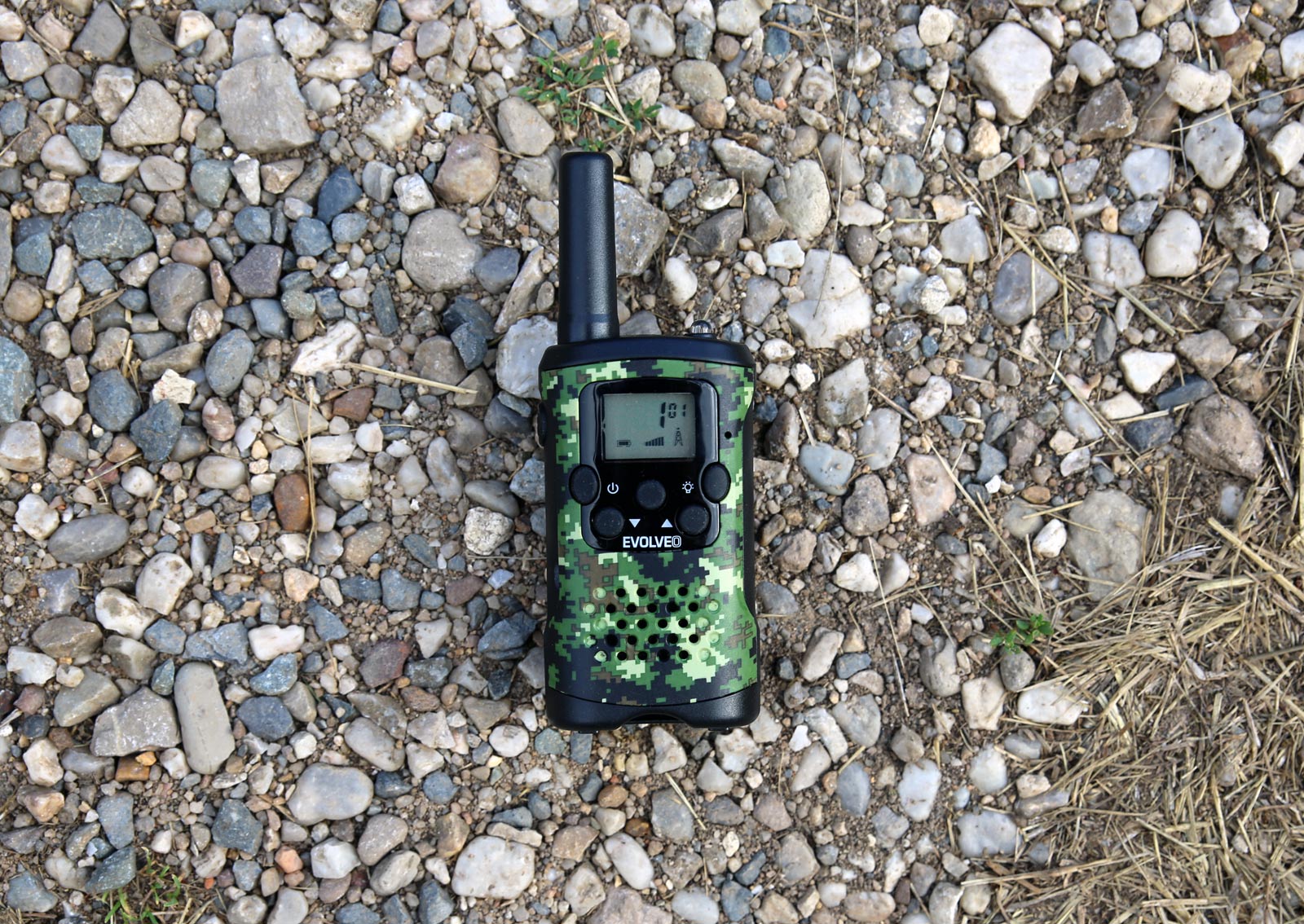 • reliable communication with all PMR446 walkie-talkies
• free connection also abroad
• up to 8 km range – based on battery status, weather, surroundings and obstacles
• large backlit LCD display
• integrated LED light
• 8 channels, frequency 446 MHz
• power output 0.5 W
• rechargeable 800 mAh batteries included
• convenient charging station
• 10 ringtones
• colour: army camouflage



• volume control
• 38 CTCSS subchannels
• VOX mode – activated automatically by voice (3 levels)
• CALL function – 10 calling tones
• confirmation signal/Roger beep
• automatic suppression of ambient noise
• push-button sounds
• channel scanning
• current channel monitoring
• push-button locking
• battery status indicator
• can be attached to a belt


Package contents

• 2x EVOLVEO FreeTalk XM2
• set of rechargeable Ni-MH batteries, 2x
• charging station
• power source 230 V
• 2x belt clip
• user manual
Be the first who will post an article to this item!
Be the first who will post an article to this item!