EVOLVEO MultiMedia Box C4, 8K Ultra HD multimedia center
64-bit four-core 2.0 GHz processor, HDMI 2.1 with Ultra HD 8K/HDR support, 4 GB operative memory, 32 GB memory, dual WiFi 2.4/5 GHz, USB 3.0, AV out, SPDIF (optical output), microSDHC/SDXC slot, Bluetooth, LAN, Android 9.0, programmable control
Category

:

Multimedia centers
EAN

:

8595683200967
Obj.kód

:

SHC MMBX-C4
The item has been sold out…
30 years of experience
We have 30 years of experience in the industry, which we use to develop and service our products.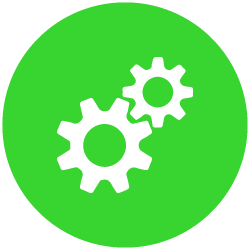 Largest selection of spare parts
As a manufacturer, we keep all the necessary spare parts in stock. We sell selected parts through our e-shop.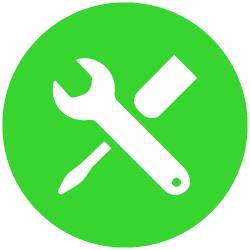 3-day service
We will handle the service request within 3 working days.
Complete multimedia centre with HDR support and 8K Ultra HD image resolution
New and powerful multimedia centre, bringing online fun to your living room! The MultiMedia Box surprises with its modern design – balancing minimal size while retaining its passive cooling system and the maximal power of its internal components. The cover uses high-quality material which has received excellent final treatment to create a timeless look.


*watch your favourite shows in 8K resolution

Growth in performance
The MultiMedia Box C4 delivers not only more memory for your apps, but also improved computing performance. The MultiMedia Box C4 includes the newest generation Amlogic chip – giving you double the performance compared to the older generation EVOLVEO MultiMedia Box M4. Tests were performed independently from the third-party AnTuTu Benchmark*.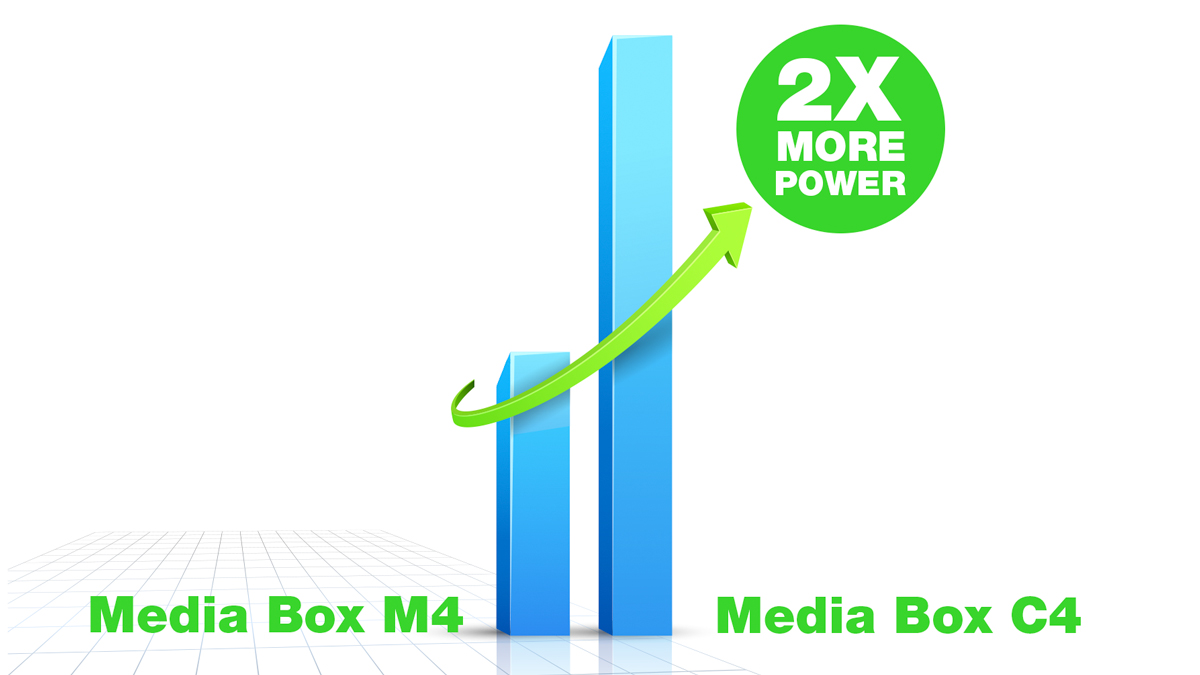 The C4 model achieved: 68.823 points/The M4 model achieved: 34.659 points
*Tests were performed during initial start-up without any extension apps that could possibly affect the performance. Results will vary slightly from one device to another, based on its current system settings.
Software specifications
• Supports H.265, HEVC, dynamic HDR, HDR 10, HLG, CEC, VP9
• Android 9.0 operating system
• Online firmware update support
• Many apps available in Google Play

Hardware specifications
• 4-core 64-bit processor 2.0 GHz ARM® Cortex™ A55 CPU
• Graphics chip ARM G31™ MP2 GPU supporting OpenGL ES 3.2 Vulkan 1.0 and OpenCL 2.0
• 4 GB operating memory
• 32 GB eMMC internal storage memory with the possibility of expansion with a microSDHC/SDXC card
• HDMI 2.1 supporting dynamic HDR, HLG and CEC
• Supports video transfer up to 8K-Ultra HD output resolution at 24 fps, or 4K at 75 fps
• Remote control with programmable IR buttons
• Indicative LED
• 100% quiet operation without a ventilator
• Supports USB flash drives and external drives
• Screen rotation (with TV/monitor height adjustment)
• Supports a 2.4 GHz wireless keyboard, gamepad or mouse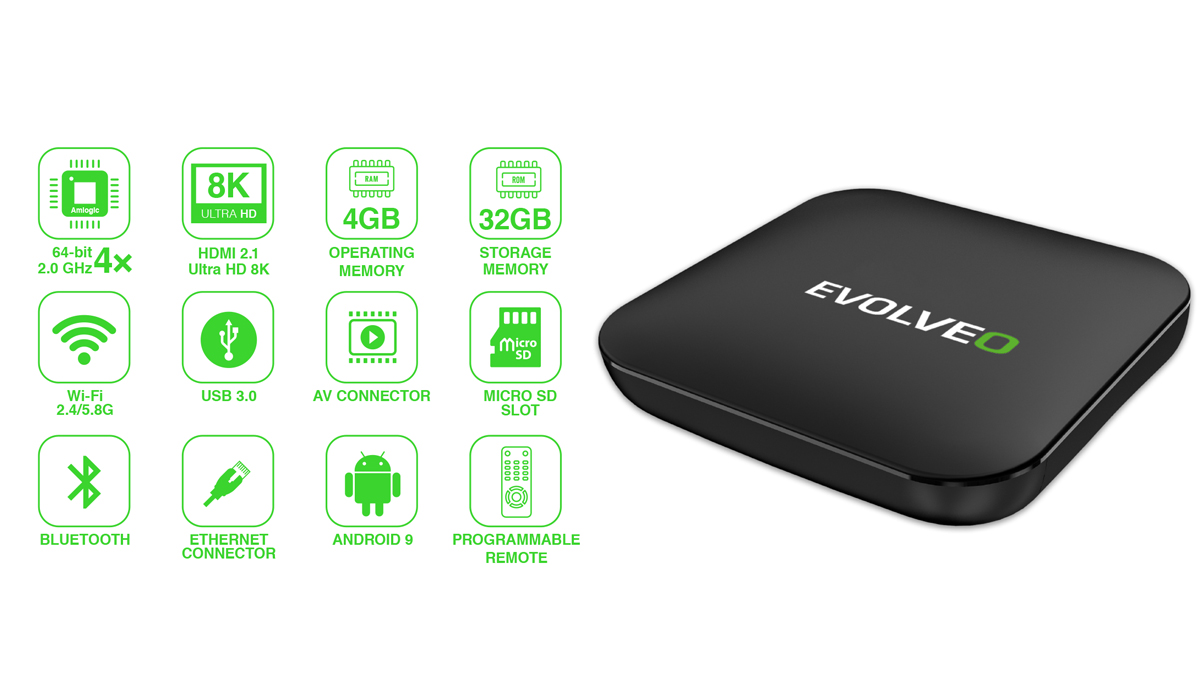 Interface
• HDMI 2.1 (reverse compatibility with older HDMI versions)
• Dual WiFi 2.4 GHz/5 GHz (2T2R), 802.11b/g/n/ac
• 1× USB 3.0, 1× USB 2.0
• MicroSDHC/SDXC (up to 64 GB) memory card reader
• LAN RJ45 (ethernet connector)
• Optical audio output (SPDIF)
• AV video output
• Bluetooth 4.2
• Power adapter input
• Device dimensions 110 x 110 x 20 mm
• Device weight 140 g


Package includes
• EVOLVEO MultiMedia Box C4
• Remote control (batteries included)
• HDMI cable (supporting 8K resolution)
• Power source
• User manual
Be the first who will post an article to this item!
Be the first who will post an article to this item!