EVOLVEO Ptero Q1, case ATX
Gaming computer case, ATX midi tower, 4x 120 mm RGB rainbow ventilators, front grill, transparent sidewall, no power source supplied, black
30 years of experience
We have 30 years of experience in the industry, which we use to develop and service our products.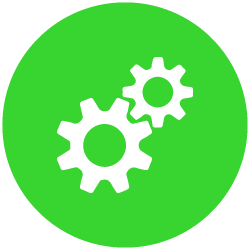 Largest selection of spare parts
As a manufacturer, we keep all the necessary spare parts in stock. We sell selected parts through our e-shop.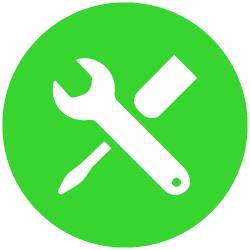 3-day service
We will handle the service request within 3 working days.
Gaming computer case with 4x RGB ventilators


Gaming ATX midi tower with four 120 mm rainbow RGB ventilators, controlled by an LED button located on top of the control panel. The front grill, which covers the whole front of the box, ensures effective airflow. The left sidewall of the PC case is made of hardened glass. The cabinet is intended for basic boards supporting the Intel and AMD platforms. Apart from ATX, it is also compatible with the Micro ATX and Mini ITX format. The power source is located in the bottom part of the case. The bottom grill is equipped with a sliding dust filter. The upper dust filter is attached by magnets and removable. The 4-pin ventilators are MOLEX powered and connected to one another without a sequencer. The ventilators can be controlled using an LED button on the control panel.
Powerful heat sink

If you want to keep your PC case at the lowest possible temperature, the Ptero Q1 does the perfect job. Its front mesh grill ensures problem-free airflow. The case also has four integrated 120 mm ventilators, and two more 120 mm ventilators can be installed on top for even better airflow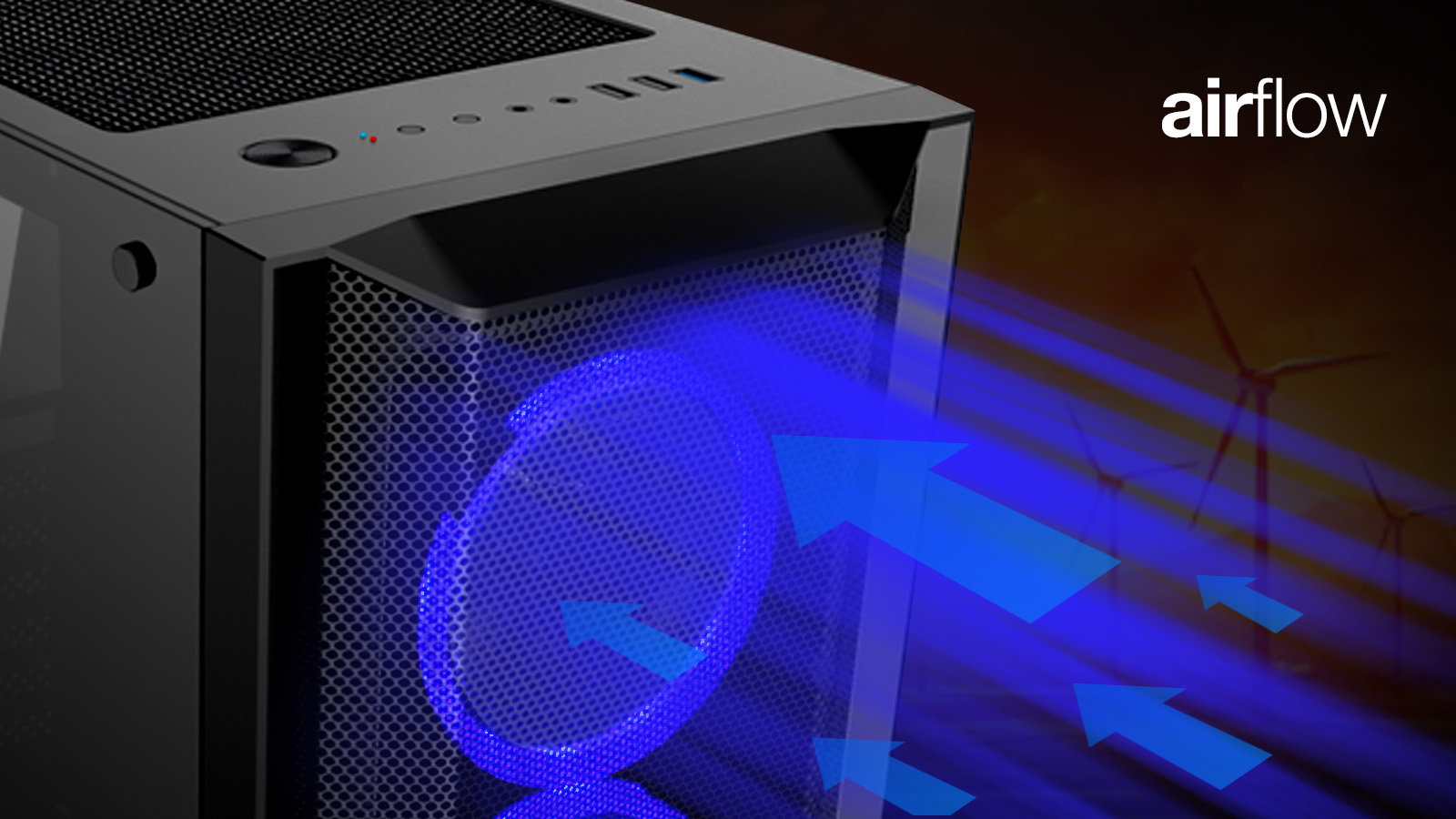 RGB ventilators with an LED button
The EVOLVEO Ptero Q1 is equipped with four RGB ventilators in adjustable colours. They can be controlled using a special LED button on the cabinet's control panel.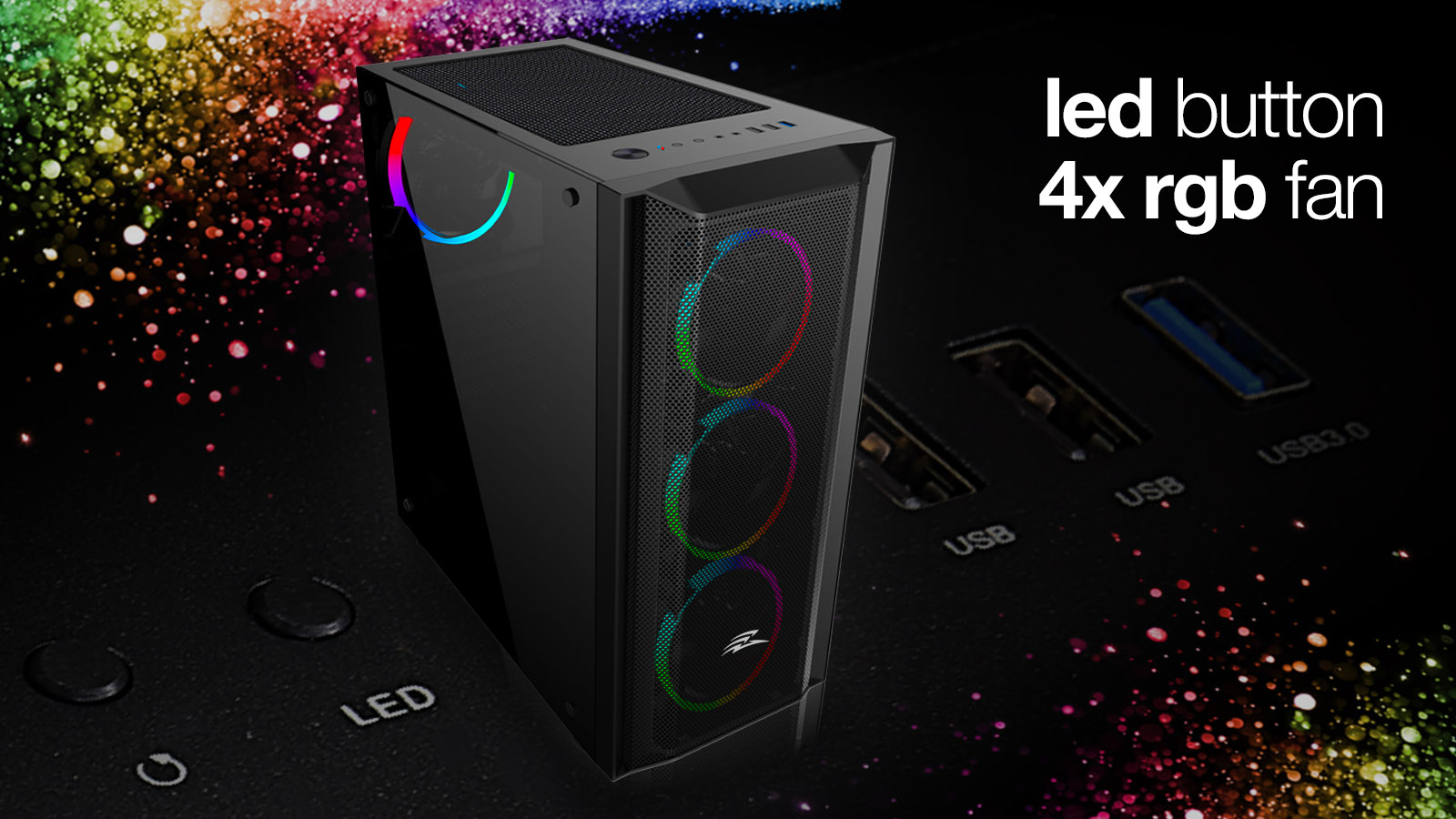 Component placement

The Ptero Q1 can accommodate two 3.5" and two 2.5" drives. 350 mm or smaller graphics cards can be inserted in the cabinet. All gaming graphics cards on the market fit these requirements. Maximum height of the cooler is 162 mm.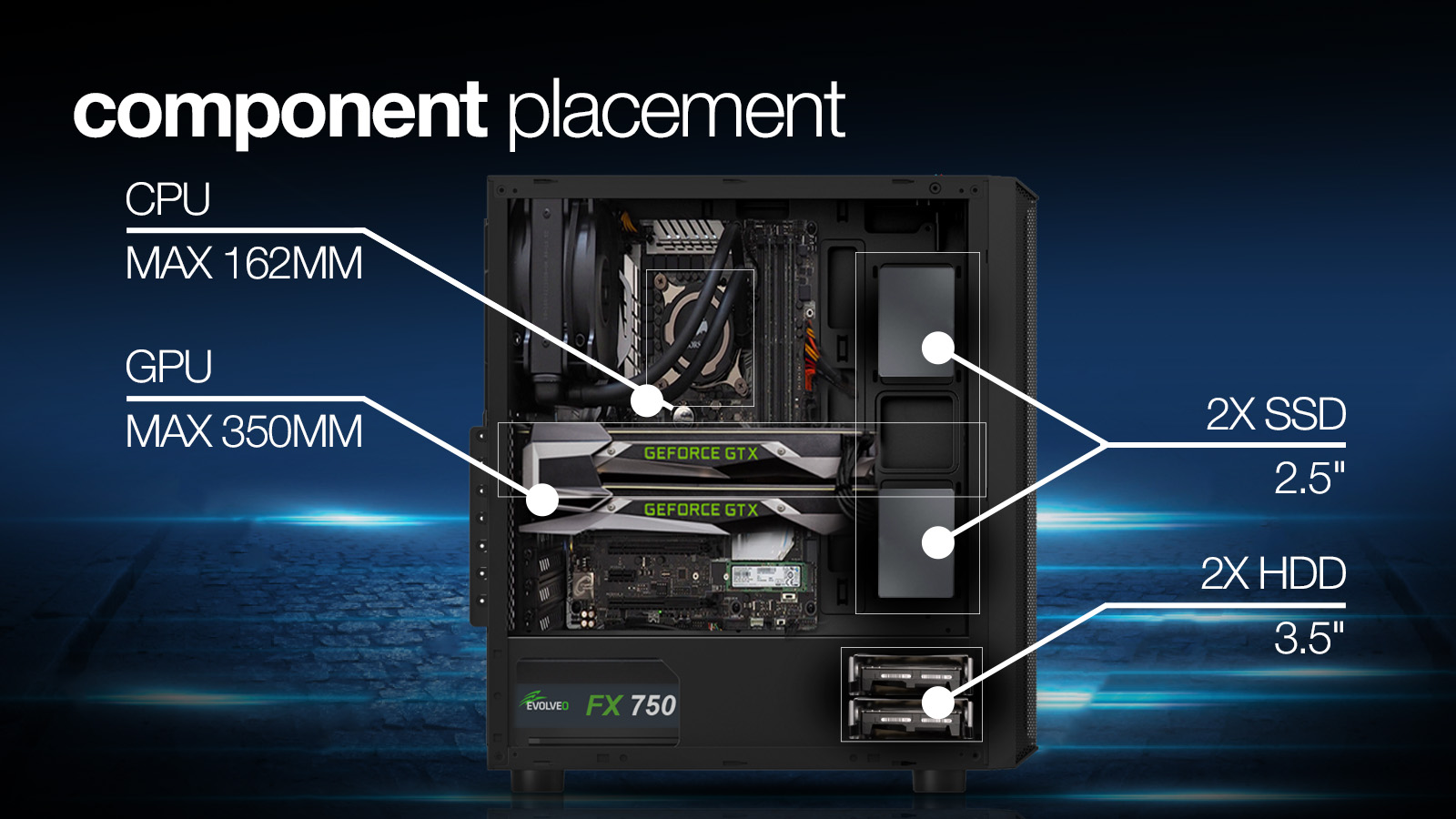 Basic specifications:

• 4x RGB Rainbow Ring 120 mm ventilators
• 2x 3.5" internal
• 2x 2.5" SSD
• maximum height of the CPU cooler: 162 mm
• maximum length of the VGA card: 350 mm
• the upper ventilators have a removeable cover attached by magnets
• a sliding bottom dust filter is located under the power source
• compatible motherboards: ATX, Micto-ATX, Mini-ITX
Front I/O ports and control:

1x USB 3.0
2x USB 2.0
1x HD audio
1x LED switch button
Ventilators:

3x 120 mm front ventilators – integrated
1x 120 mm back ventilator – integrated
2x 120 mm upper ventilators – not included in the package
Dimensions:

D 410 x W 202 x L 455 mm

Be the first who will post an article to this item!
Be the first who will post an article to this item!