EVOLVEO Ptero ZX Cooled, Red
Massage gaming chair with cooling ventilators, breathable material + PU leather, rocking mechanics with arrestment, massage backrest, headrest, adjustable armrests, rubber-coated wheels, load-bearing capacity 150 kg, seat width 41 cm,
Category

:

Gaming chairs
EAN

:

8595683201315
Obj.kód

:

CHE ptero-zx-red
30 years of experience
We have 30 years of experience in the industry, which we use to develop and service our products.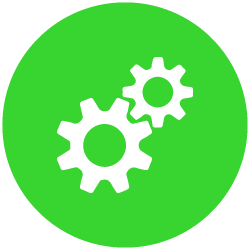 Largest selection of spare parts
As a manufacturer, we keep all the necessary spare parts in stock. We sell selected parts through our e-shop.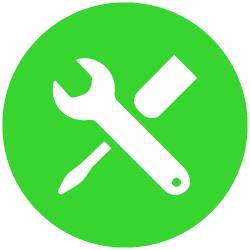 3-day service
We will handle the service request within 3 working days.
Evolveo Ptero ZX Cooled, massage gaming chair with built-in ventilators in the seat for better cooling.
Professional gaming chair for better gaming and work performance, as well as comfort during long sessions sitting down. The chair ensures correct body posture thanks to the massage headrests and backrests, offering 8 different massage points. There are also two 80 mm ventilators in the bottom part of the chair for cooling, providing more comfort even after hours of work or gaming. A quality metal frame with a 150 kg load-bearing capacity ensures optimal resilience.
80 mm ventilators and massage backrest
There are two 80 mm 1,800 RPM ventilators under the chair to cool the seat and ensure optimal comfort when sitting. Powered through a USB cable. The armchair is equipped with a backrest to assist with better body posture, as well as offer massage functions. You can choose from 8 massage modes. The chair has 2D arm rests, which means that you can adjust their height and move them laterally.
60 mm rubber-coated wheels
The chair is fitted with 60 mm rubber-coated wheels, making it suitable for both hard and soft floor surfaces – no need to worry about scratches or other damage.
Chair material
The chair is made of three different materials. The seat and back of the chair are covered with a special breathable material to prevent discomfort and sweating during long periods spent sitting. The sides of the chair are covered with grey breathable PU leather for better ventilation. The rest of the chair is covered with black PU leather.
• Resilient metal construction
• Breathable double mesh material
• 2x 80 mm ventilator
• Adjustable armrests
• Special 60 mm rubber-coated wheels
• Can be tilted up to 180° thanks to a rocking mechanism
• Massage backrest – 8 modes
• load-bearing capacity 150 kg
• 3 m extension USB cable included
Chair dimensions:
• Total chair height: 127–135 cm
• Total seat height: 46–54 cm
• Armrest height from seat 18–26 cm
Seat dimensions:
• Seat width (sloped parts excluded) 41 cm
• seat width between rests 57 cm
• Depth 52 cm
Backrest dimensions:
• Height 86 cm
• Width 60 cm
Be the first who will post an article to this item!
Be the first who will post an article to this item!