EVOLVEO StrongPhone G7, waterproof rugged Android Octa Core smartphone
Eight-core 4G/LTE dual SIM rugged phone, IP68, 5.7" HD+ Gorilla Glass display, 2.0 GHz, 3/32 GB fingerprint reader, 6500 mAh battery, WiFi/WiFi HotSpot, wireless and fast charging, USB type-C, Android 9.0
Category

:

Rugged smart phones
Display

:

Gorilla Glass
Konektivita

:

Jack 3.5 mm, USB-C
Konfigurace SIM

:

Hybridní slot
Konstrukce

:

Dotykový
Odolnost

:

Voděodolný, Vodotěsný
Operační systém

:

S androidem
Stupeň krytí

:

IP68
Typ

:

Odolný, Outdoorový, Pracovní
Vlastnost

:

Chytrý
EAN

:

8595683200264
Obj.kód

:

SGM SGP-G7
30 years of experience
We have 30 years of experience in the industry, which we use to develop and service our products.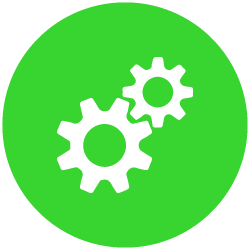 Largest selection of spare parts
As a manufacturer, we keep all the necessary spare parts in stock. We sell selected parts through our e-shop.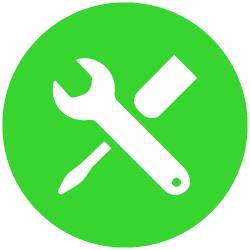 3-day service
We will handle the service request within 3 working days.
Powerful eight-core rugged phone with an extra-large battery
The EVOLVEO StrongPhone G7 is a powerful outdoor mobile with great accessories and IP68 certification, able to withstand rough handling, water, dust, and mud. Tuned Android 9.0 with a hefty 6500 mAh battery for up to five days without charging. The eight-core processor will make sure your phone runs stably and smoothly, whatever you are doing.


---
Powerful octa-core processor and enough space for your apps
There is enough power for the smooth operation of several processes at one time thanks to the 64-bit eight-core processor at 2.0 GHz, the top-notch graphics processing unit ARM Mali-G71 MP2, and 3 GB of operative memory. The MediaTek CorePilot technology enables full performance of the four processor cores. When less power is required, they are automatically switched off to save battery life. The 32 GB internal memory offers enough space for all your favourite apps, maps, music or movies. It can also be easily extended with a microSDHC card.
---
Large widescreen 5.7" HD+ display

StrongPhone G7 has a 5.7" widescreen display with an 18:9 aspect ratio, and is extra resistant against scratches and cracking thanks to the Gorilla Glass technology. Its decent size is appreciated when watching movies or gaming.
---
Top battery capacity (mAh)
6500 mAh ensures up to five days of operation without charging, which also means you can rely on your phone when travelling off the beaten track for extended periods. But if you need to, it can be charged up to 90% in under three hours, thanks to the modern USB-C connector and fast charging support.
---
First class camera and Full HD video

This rugged mobile phone is equipped with a 13 megapixel camera with an LED flash and separate trigger button. Option to record HD quality videos.
---
Elegant and practical shape

The mobile's ergonomic body will fit your hand perfectly, its pleasant rubber surface offers great grip, and the lateral metal strips provide even better firmness against torsion. The mobile phone can withstand mechanical stress, impacts and falls. A loop for hanging up the phone is another nice design detail.
---
Wireless charging

A practical bonus is the rugged phone's support for wireless charging. You can charge it up without needing to connect a cable – much more convenient.
---
Fast data 4G/LTE
The StrongPhone G7 supports high-speed 4G/LTE networks that allow you to fully enjoy its features: fast internet browsing, playing the most demanding games, multitasking, watching videos or downloading large files at up to 150 Mb/s, or 50 Mb/s when uploading. When travelling, you will definitely appreciate the WiFi HotSpot function, which allows you to share your WiFi network. You can easily share your fast data connection and use it to access the internet from your laptop or tablet.
Waterproof outdoor mobile phone with IP68 maximum protection
Waterproof certification is according to the IP68 standard, i.e. it is dustproof and waterproof when submerged under 1.5 m (4 ft) of water for 30 minutes.
Android 9.0 Pie
The rugged mobile phone has the new Android 9.0 operating system installed. This is not modified in any way, so you can enjoy the Android OS to the fullest!
• resistant against impacts and vibrations, IP68 certified
• eight-core 64-bit 2.0 GHz processor
• IPS 5.7" HD+ display 1440 x 720p, with automatic brightness regulation
• integrated 6500 mAh high-capacity battery
• supports wireless charging
• fingerprint reader
• Android 9.0 Pie operating system
• 3 GB operating memory
• 32 GB internal memory + expansion up to 128 GB with a microSDHC/SDXC card (optional)
• hybrid dual SIM mode – two active SIM card in one phone, nano SIM + nano SIM, or nano SIM + microSDHC card
• 2G: GSM 850/900/1800/1900 MHz
• 3G: 900/2100 MHz
• 4G/LTE: 800/900/1800/2100/2600 MHz
• 13 Mpx camera with automatic zoom and LED flash
• 5 Mpx front camera
• WiFi/WiFi HotSpot/Tethering
• Bluetooth
• GPS/GLONASS/A-GPS
• FM radio
• E-compass, light and proximity sensor, G-sensor
• USB Type-C charging connector, supports fast charging
• 3.5 mm jack
• dimensions 164.8 x 76.8 x 14.5 mm
• weight 265 g (with battery)
Package contents
• EVOLVEO StrongPhone G7, rugged and waterproof mobile phone
• 3.5 mm stereo headphones with hands-free calling
• 230 V USB charger
• USB cable, Type C
• user manual
E
Button
EVOLVEO
Can the function button be programmed?
E
Button
EVOLVEO
Hi, the button is not programmable, it's for quickly opening and operating the camera.
E
Wireless charging
EVOLVEO
Hi, does the phone have wireless charging? If yes, what charger can I use?
E
Wireless charging
EVOLVEO
Hello, yes, it does. You can use any Qi certified charger.
E
Inserting a SIM
EVOLVEO
How do I insert a SIM card? I cannot find a socket.
E
Inserting a SIM
EVOLVEO
Hello, there is a small hole on the upper left side. Insert the attached ejector tool and this will release the SIM tray.
E
Notification LED
EVOLVEO
Hi, why does the notification diode not flash to indicate incoming calls or text messages? Thank you.
E
Notification LED
EVOLVEO
Hi, the notification LED is only used to indicate charging when the phone is off.
E
Messenger notifications don't work
EVOLVEO
This is a common problem with Android 9. The operating system shuts down background apps to save energy. Lots of advice on how to solve this problem by changing the settings is available online – although it doesn't always work. We recommend an easy solution. Open the DuraSpeed app in your phone's Settings, and there allow all the apps you want to receive notifications from. Restart the phone.
Be the first who will post an article to this item!