EVOLVEO Venus T2, 2x HD DVB-T2 USB tuner
2-in-1 DVB-T2 USB tuner, two channels can be downloaded at once, HiDTV app for Windows 7, 8, 10, HDTV, HEVC/H.265, automated tuning, TIMESHIFT, EPG, antenna input, chip set Sony CXD2880
30 years of experience
We have 30 years of experience in the industry, which we use to develop and service our products.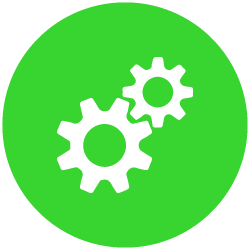 Largest selection of spare parts
As a manufacturer, we keep all the necessary spare parts in stock. We sell selected parts through our e-shop.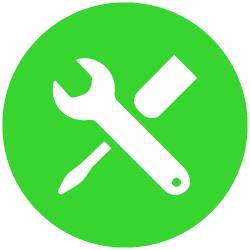 3-day service
We will handle the service request within 3 working days.
2-in-1 digital HD DVB-T2 USB tuner for your computer or laptop, HD broadcasting supported.
Two devices in one
With the EVOLVEO Venus T2, you can watch 2 channels at the same time and more. You can watch your favourite show while recording another. The Picture in Picture (PIP) function supports watching two channels at once.
Easy installation

Just insert the USB dongle Venus T2 into the port of your PC or laptop to connect your TV with your Windows. No external charging necessary. It also supports TimeShift, allowing you to record or watch a TV show from a specific point in time while the rest of it is still being recorded + pause a live broadcast and resume it later.Electronic TV guide offering information about a wide range of channels, including broadcasting times and movie premiers for a week in advance.
Programmes in the highest resolution
With EVOLVEO Venus T2, you can tune in many HD TV channels (such as Czech Television). You can download them on both tuners at the same time.
Specifications:
• 2 sensitive HD DVB-T2 tuners included
• PIP (Picture in Picture) function: watch 2 shows at once – you can play two channels at the same time
• supports TimeSHIFT – watch a show from the start while the rest of it is recording
• possibility of auto shutdown after your computer stops recording
• supports planned downloading from EPG
• supports EPG
• supports HDTV, HEVC/H.265
• supports mpg-II Audio Layer I & II/AAC
• auto tuning
• screen cap function in JPEG format
• aerial connected with a standard connector, allowing it to be easily attached to your existing aerial
• 75 Ohm antenna input
• Sony CXD2880 chip set
• dimensions 86 x 30 x 16.5 mm
System requirements for watching and downloading DVB-T2
• Windows XP (SP2)/Windows 7/Windows 8/Windows 8.1/Windows 10
• Pentium 2.4 GHz and higher
• 4GB RAM or more
• graphics card with 1GB memory or more
• sound card
• Microsoft direct X 9.0 or higher
• one 2.0 USB port
Package includes
• USB dongle DVB-T2 receiver EVOLVEO Venus T2
• DVB-T2 aerial
• user manual
E
No devices are shown in the app
EVOLVEO
Make sure you have the right drivers installed in your computer – available in the tab "For download".
E
Where can I download the app for Windows?
EVOLVEO
The app is available in the tab "For download".
E
Cannot record channels from a different multiplex
EVOLVEO
Right-click on the view window and tick both tuners in Properties. Both of them should be active.
Be the first who will post an article to this item!