EVOLVEO Ania 9 RGB, adjustable laptop stand
cooling stand for laptops 10-17"
3x10cm fan and 3x 7cm fan, blue LED backlight
Setting 3 colours or 4 RGB colour modes of the edge
30 years of experience
We have 30 years of experience in the industry, which we use to develop and service our products.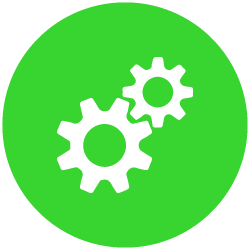 Largest selection of spare parts
As a manufacturer, we keep all the necessary spare parts in stock. We sell selected parts through our e-shop.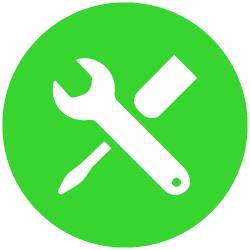 3-day service
We will handle the service request within 3 working days.
The EVOLVEO Ania 9 RGB cooling pad with RGB backlighting can be used for laptops with a size of 10-17". You'll appreciate the fan positioning and speed control options. Using the buttons on the display, you can switch between three colour modes (blue, green and red) and four RGB modes that illuminate the edge of the pad.Holding the button to control the colour modes for longer than 3s will turn on/off the LEDs on the edge of the pad. The speed control button can be used to select one of the 4 fan speeds and then switch them off completely.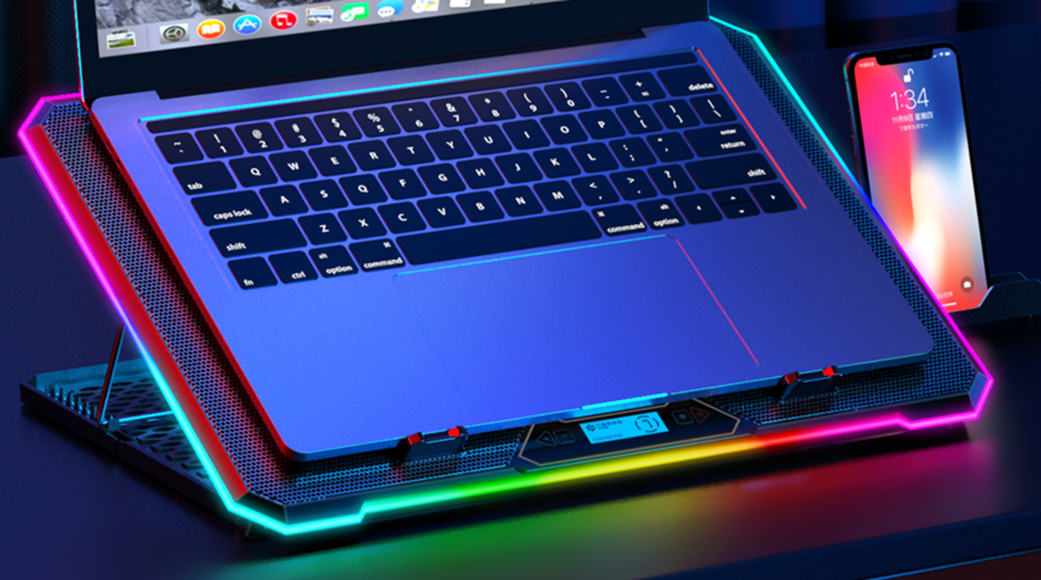 EVOLVEO Ania 9 RGB <stronghas 6 fans for quality cooling
EVOLVEO Ania 9 RGB has three high-quality 120mm and three 70mm fans to keep even the most demanding gaming laptops cool. The speed of the 120mm fans can reach up to 1400RMP and the 70mm fans even up to 2500RPM, if necessary, they can be regulated to lower speeds.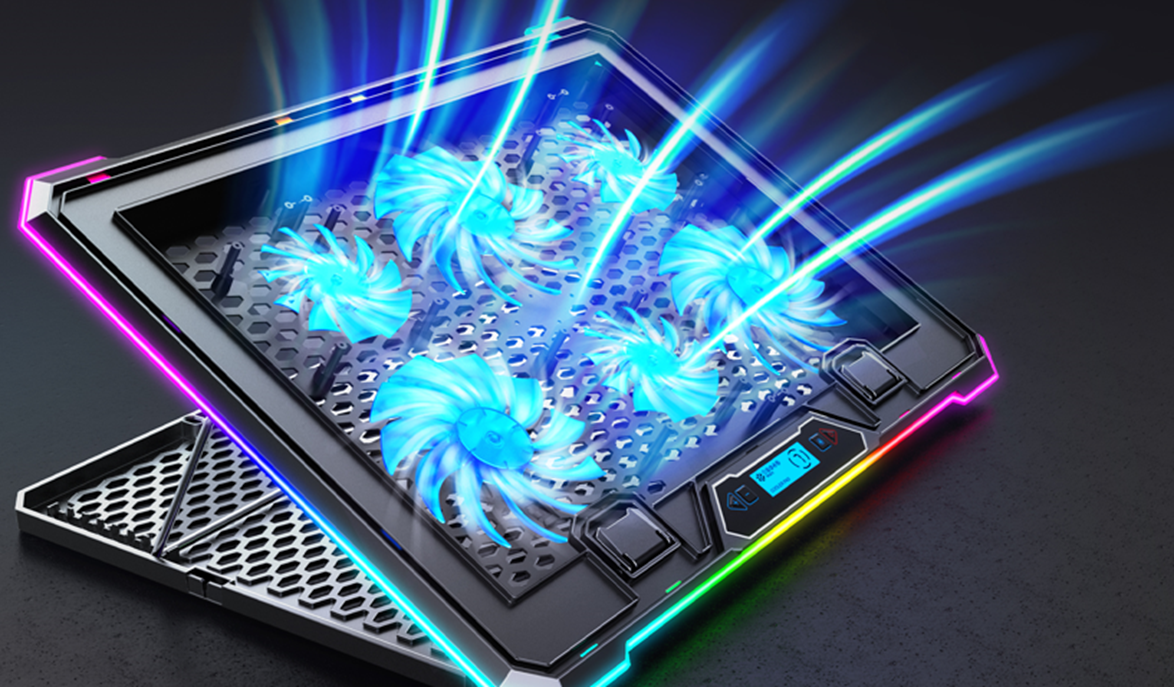 Choose the inclination according to your needs
The EVOLVEO Ania 9 RGB cooling pad has a positioning option. There are a total of 9 different positions, up to 210 mm. Every user will find the optimal position.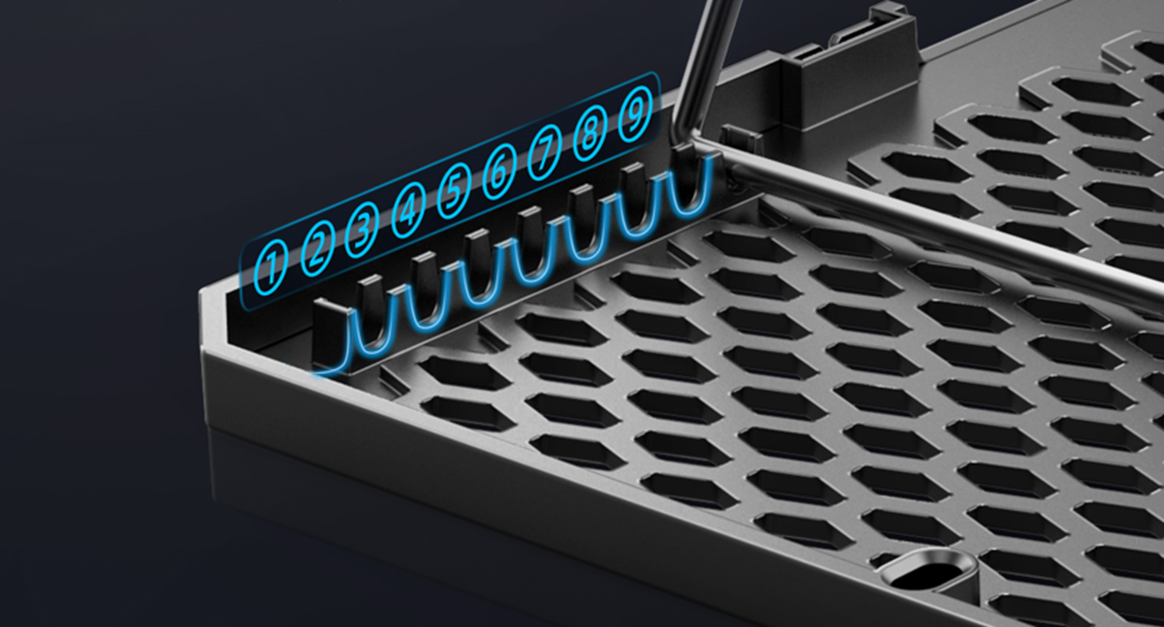 Dimensions: L 420 x W 300 x H 28 mm
Fans: 3x100x100x20 mm, 3x 70x70x20mm
Material: plastic and metal grid
Adjustable angle: 9 positions
Nominal tension: DC 5V
Speed of 70mm fan: 2500± 10 % RPM
Speed of 100mm fan: 1400± 10% RPM
Regulation of fan speed with the possibility of switching it off
Setting of 3 colours
Set 4 RGB colour modes
Compatible with laptops 10-17"
Noise max: 23dBA
Performance: 5W MAX
Weight: 986 g
Be the first who will post an article to this item!
Be the first who will post an article to this item!