EVOLVEO EasyPhone FD, a mobile phone for senior citizens with a charging stand (black colour)
Flip design with large push-buttons, two 2.4" and 1.77" displays, dual SIM, LED flash camera, 2 reserved push-buttons, an SOS button, FM tuner, Bluetooth, microSDHC, flashlight, and 1000 mAh battery.
Category

:

Senior phones
Konstrukce

:

Tlačítkový, Véčko
Typ

:

Pro seniory
EAN

:

8595683200394
Obj.kód

:

SGM EP-700-FDB
The item has been sold out…
30 years of experience
We have 30 years of experience in the industry, which we use to develop and service our products.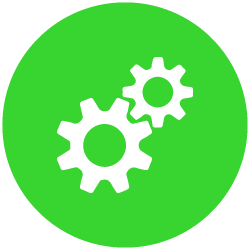 Largest selection of spare parts
As a manufacturer, we keep all the necessary spare parts in stock. We sell selected parts through our e-shop.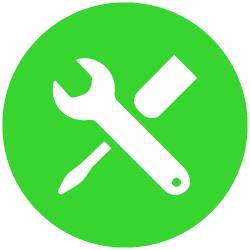 3-day service
We will handle the service request within 3 working days.
Stylish mobile phone with a large colour display and charging stand
Easy to operate

The EVOLVEO EasyPhone FD flip mobile is easy to control, offers many great features, and supports two SIM cards. The large digits and characters on the large colour display are easy to read. Individual push-buttons on the keypad are spaced out, which makes texting and entering telephone numbers easier. You can use the two reserved buttons on the front of the phone for your most frequently dialled numbers. If you want to add more numbers, just use the standard push-buttons. By pressing a designated button, you can also rapidly turn on the camera or flashlight.

---
Two displays for more convenient use

The main 2.4" and secondary 1.77" display make using your phone much easier. On the secondary display you will see information about incoming/missed calls, incoming texts, time, battery status and signal quality. The main easy-to-read 2.4" display offers a well-arranged menu that makes using the phone a breeze.

---
SOS call/text message

Pressing the SOS button on the back of the phone automatically dials preset numbers and sends out an emergency text message. You can select up to five telephone numbers that will be called and messaged.

---
Charging stand

The package includes a convenient charging stand. Just place your phone in the stand and charging will start automatically. The stand has an LED that indicates the state of the charging process.

---
Practical features
High-quality camera with an LED flash, FM radio with automatic tuning, flashlight with a designated button on the side of the phone, music player – with the option to play songs stored on a microSDHC card, calendar, alarms, and more practical features for easier use.
• clear and simple menu
• super easy operation – dialling, texting, and MMS as simple as they get
• large colourful 2.4" main display
• colour 1.77" secondary display for fast info
• 2 buttons on the keypad reserved for your favourite contacts
• designated button for camera and flashlight
• powerful loudspeaker and ringing
• SOS button on the back for calling up to five numbers in case of emergency
• stand for easy charging with an LED control light
• display resolution 320 x 240 px
• separate push-button keyboard
• supports MMS
• GSM/GPRS 850/900/1800/1900 MHz
• five user profiles
• quick access to 8 favourite phone numbers
• vibration ringtones
• volume button on the left side of the phone
• 3.5 mm headphone jack
• FM radio with automatic or manual tuning
• possibility of inserting a microSDHC card
• powerful loudspeaker for loud hands-free calling
• VGA camera
• photo browser
• music player
• digital sound recorder
• calendar
• alarm
• Bluetooth
• calculator
• Li-ion 1050 mAh battery
• phone dimensions 103.9 x 51.8 x 21 mm
• weight 98 g (with battery)
Package includes
• mobile phone EVOLVEO EasyPhone FD
• charging stand
• network charger 230 V
• stereo headphones with hands-free calling
• user manual
Be the first who will post an article to this item!
E
Accepting phone calls
EVOLVEO
Hi, can I accept a phone call by opening the phone? Thanks for your answer.
E
The battery in my EasyPhone FD lasts only about a day.
EVOLVEO
To make the battery last longer – days longer – you can use firmware: you will find instructions and the necessary files available in the tab "For download".