EVOLVEO EasyPhone FM, a mobile phone for senior citizens with a charging stand (red colour)
Elegant construction with large push-buttons, perfectly clear 2.3" colour display, dual SIM, FM radio with an integrated antenna, camera, large push-buttons, SOS button, Bluetooth, microSDHC, flashlight, 1000 mAh battery.
Category

:

Senior phones
Konstrukce

:

Tlačítkový
Typ

:

Pro seniory
EAN

:

8595683200684
Obj.kód

:

SGM EP-800-FMR
30 years of experience
We have 30 years of experience in the industry, which we use to develop and service our products.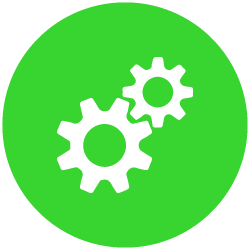 Largest selection of spare parts
As a manufacturer, we keep all the necessary spare parts in stock. We sell selected parts through our e-shop.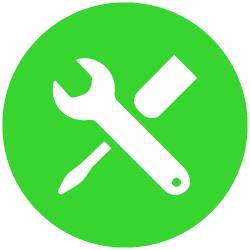 3-day service
We will handle the service request within 3 working days.
Practical mobile phone with FM radio and large colour display
Easy operation and very large push-buttons

The EVOLVEO EasyPhone FM for seniors is easy to operate thanks to the big push-buttons, easy-to-read display, and reserved buttons for special features. Individual push-buttons on the keypad are spaced out, which makes texting and entering telephone numbers easier. You can set eight speed dials for calling your favourite telephone numbers. A powerful loudspeaker ensures you never miss any calls, and thanks to two SIM cards, you will be available anywhere.
---
Enjoy the integrated FM radio

The integrated FM radio with automatic station tuning and a powerful loudspeaker will make listening to your favourite station a very enjoyable experience. To receive the radio signal you do not have to connect earphones, an antenna is integrated in the device. The telephone has a separate mechanical FM radio On/Off button on the side of the device. The radio can also be left running in the background, leaving you free to text, browse images, or add favourite events to the integrated calendar, while listening to the news. When calling or receiving an incoming call, the radio volume is automatically muted, and then turned up again when the call is finished.
---
SOS call/text message

Pressing the SOS button on the back of the phone automatically dials preset numbers and sends out an emergency text message. You can select up to five telephone numbers that will be called and messaged.
---
Rich accessories

Easy-to-read colour display, powerful flashlight with a designated button on the phone's side, unlock button, as well as volume control and FM radio buttons. Camera, music player – with the option to play songs stored on a microSDHC card, calendar, alarms, magnifier, calculator, answer machine, and other practical features for ease of use.
---
Charging stand

The package includes a convenient charging stand. Just place your phone in the stand and charging will start automatically. The stand has an LED that indicates the state of the charging process.
---
• clear and simple menu
• easy operation
• large colour 2.3" display
• separate push-buttons for easy operation
• FM radio with an integrated antenna
• unlock button, additional push-buttons for FM radio and flashlight
• powerful loudspeaker for FM radio listening and ringing
• SOS button on the back for calling/texting up to five numbers in case of emergency
• stand for easy charging with an LED control light
• display resolution 320 x 240 px
• separate push-button keyboard
• supports two SIM cards
• GSM/GPRS 850/900/1800/1900 MHz
• five user profiles
• quick access to 8 favourite phone numbers
• vibration ringtones
• volume button on the left side of the phone
• 3.5 mm headphone jack
• possibility of inserting a microSDHC card
• powerful loudspeaker for loud hands-free calling
• VGA camera
• photo browser
• music player
• digital sound recorder
• calendar
• alarm
• Bluetooth
• calculator
• magnifier
• Li-ion battery 1000 mAh
• phone dimensions 130 x 61 x 16.5 mm
• weight 105 g (with battery)
Package includes
• mobile phone EVOLVEO EasyPhone FM
• charging stand
• network charger 230 V
• stereo headphones with hands-free calling
• user manual
Be the first who will post an article to this item!
Be the first who will post an article to this item!