EVOLVEO presents a new walkie talkie. For the price of CZK 1,390, including VAT, you can buy a walkie talkie with switchable power to ensure greater range than other walkie talkies in the PMR 446 frequency band.
Power 0.5 W or 2 W, range of up to 15 km
Set of walkie talkies able to work both in the PMR 446 (446 MHz) mode with a 0.5 W, and the 448 MHz mode with 2 W output. The powerful 1300 mAh battery lasts several days in the wilderness for you to keep in touch. 8 channels for radio communication, each with 121 codes (38 CTCSS codes and 83 DCS codes). The codes are used for filtering out unknown users broadcasting on the same channel. The walkie talkie also includes a monitoring channel and a large clear screen for data viewing.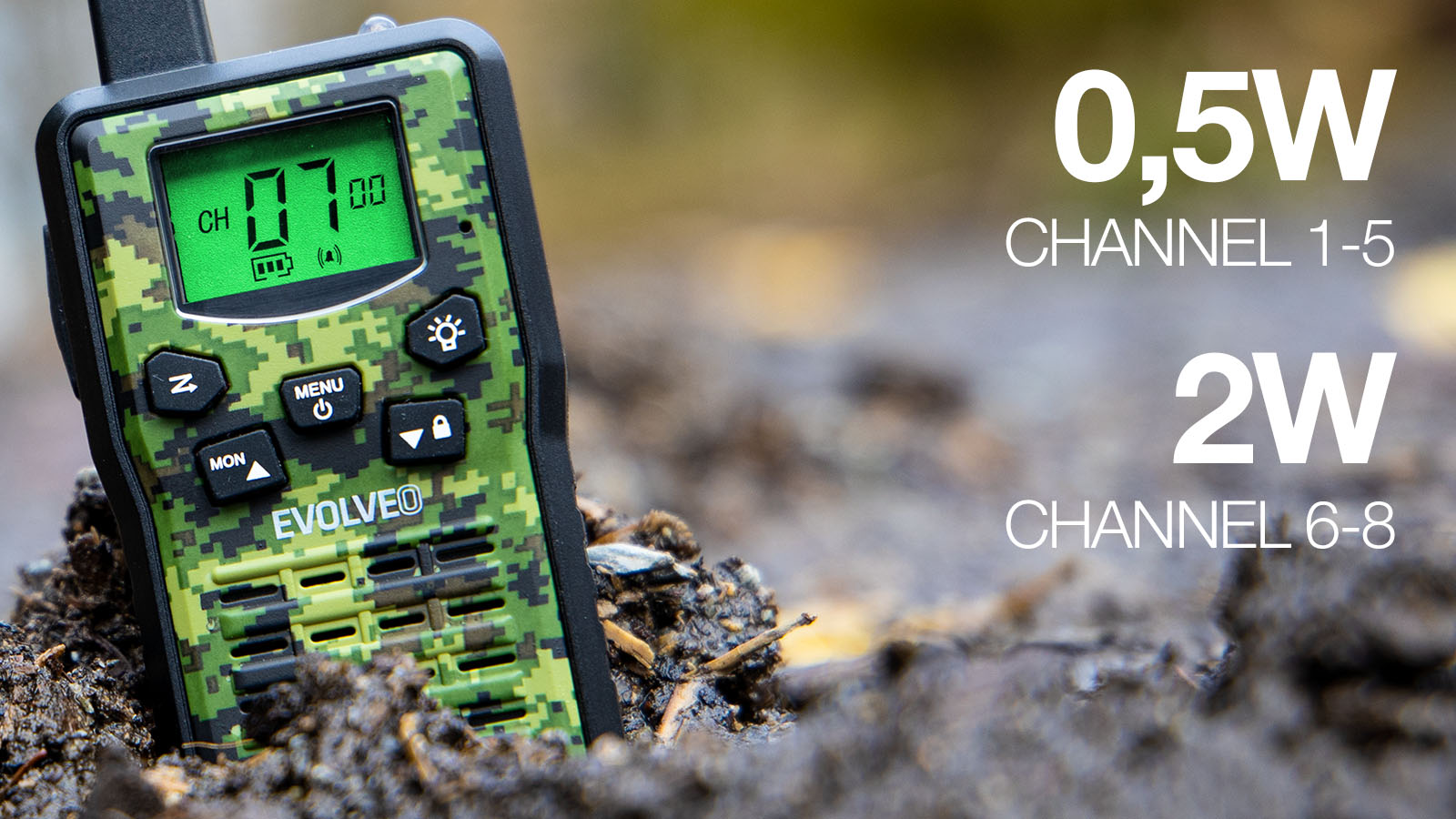 With a 2 W output in the 448 Mhz band, Free Talk2W walkie talkies have a range of up to 15 km, making them ideal for hiking in the woods or mountains, and on construction or other outdoor sites.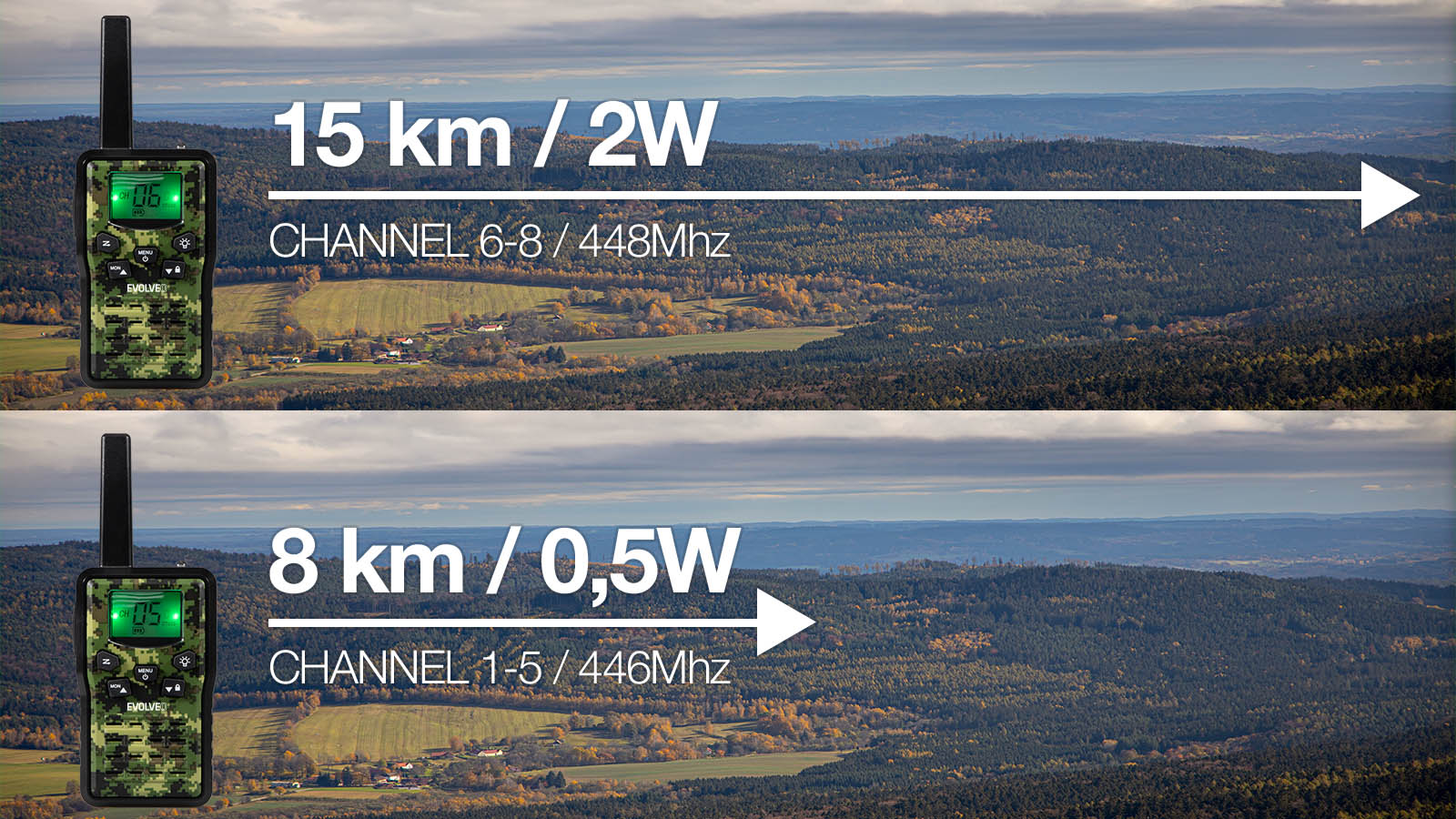 A 2 W output is important not only for long reach. It is also crucial to maintain the high quality of the transmitted sound. These walkie talkies ensure great quality of incoming sound in the 448 MHz band.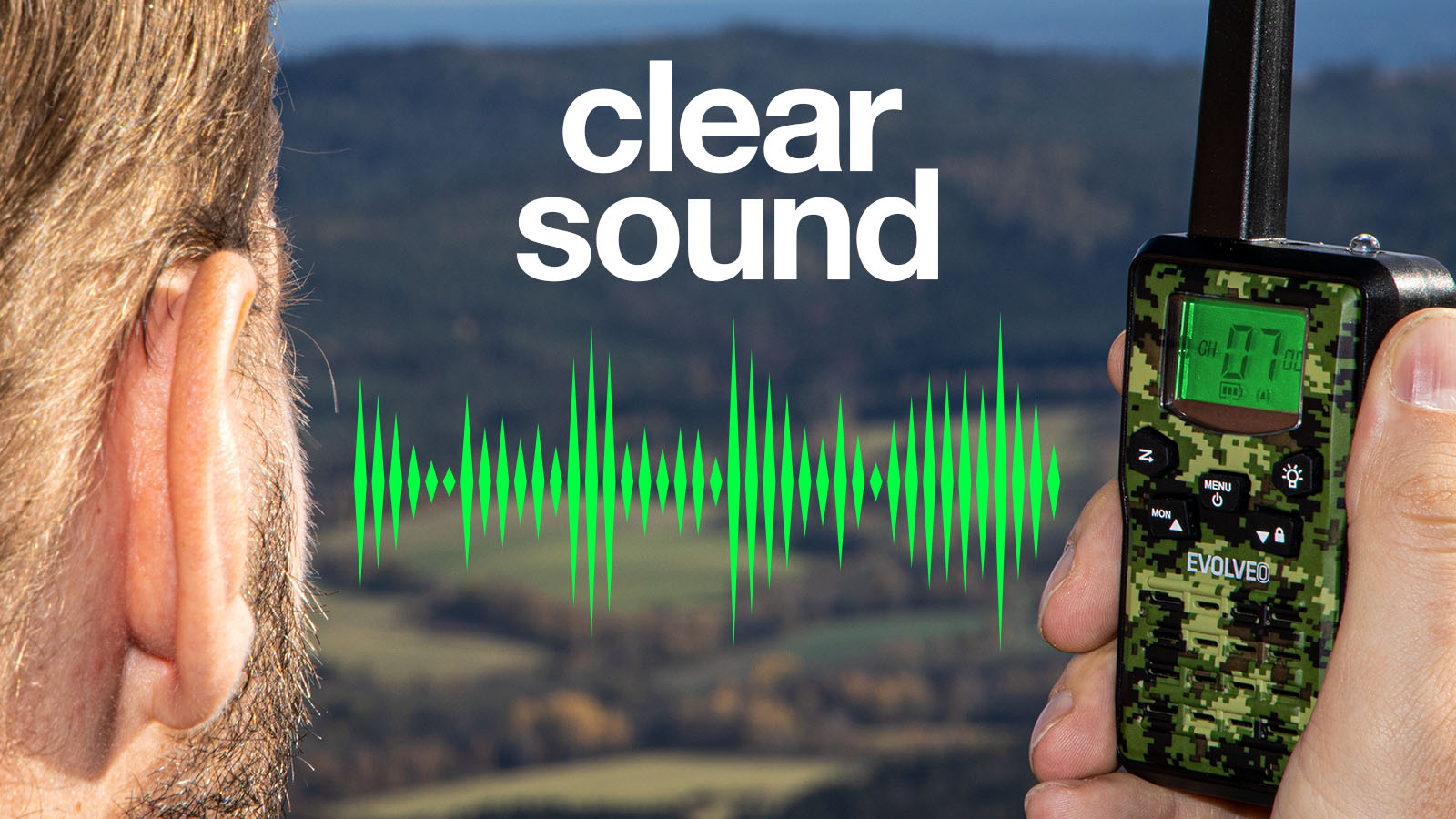 Walkie-talkie, supporting PMR 446 (446 Mhz) and 448 Mhz
3 channels in the 448 MHz band, output 2 W, range up to 15 km
5 channels in the 446 MHz band, output 0.5 W, range up to 9 km
121 codes (38 CTCSS and 83 DCS)
large backlit LCD display
integrated LED flashlight
rechargeable BL-5C 1300 mAh battery included
convenient charging station
battery saving mode
10 ringtones
Army camouflage design
volume control
VOX mode – activated automatically by voice (3 levels)
CALL function – 10 calling tones
confirmation signal/Roger beep
automatic suppression of ambient noise
push button sounds
channel scanning
current channel monitoring
push button locking
battery status indicator
can be attached to a belt