New offer of EVOLVEO antennas for receiving television and FM, DAB and DAB+ broadcasts – active in-door EVOLVEO antenna Xany 6 LTE for the reception of DVB-T2 in HD quality.
With their new model from the Xany series – labelled "6" – EVOLVEO is expanding its offer of antennas for receiving television signals in the new DVB-T2 format. The active in-door antenna EVOLVEO Xany 6 has an amplifier and LTE and 4G filters. An attractive black design with an oval dynamic shape and reach of up to 25 km are one of the advantages of this antenna. The antenna is easy to install in any convenient place indoors.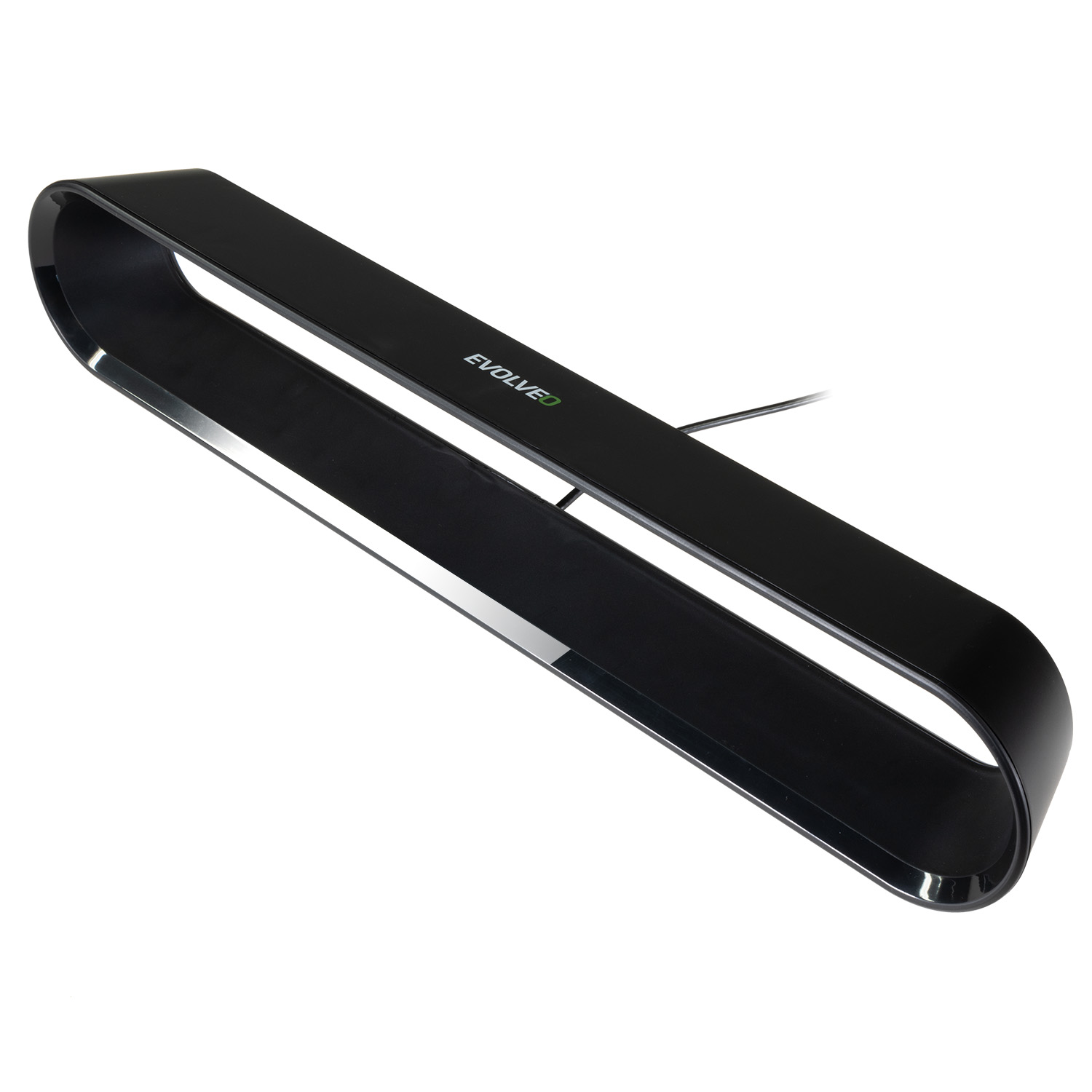 The in-door antenna EVOLVEO Xany 6, intended for the reception of digital DVB-T2 broadcasting, can also process FM radio signals and the new, digital DAB format and DAB+ plus for high-quality radio broadcasting. The antenna ensures that wherever there is a strong signal, whatever is broadcast is reliably received – no need to use a shared antenna or outdoor and rooftop antennas. The antenna can also be powered via a USB connection, e.g. when using your laptop with TV tuner, thus improving the quality of the signal reception during your travels and at work. The built-in 4G filter prevents mobile network signal disruption.
The EVOLVEO Xany 6 antenna is directional, meaning you get the best reception when turning the antenna towards the transmitter. The set includes a removable amplifier with a power-on indicator, which satisfies the requirements of various types of signal. The antenna can be used with or without an amplifier, based on which connection type gives you the best signal. The EVOLVEO Xany 6 antenna set also includes a connector adapter from IEC to F.
EVOLVEO Xany 6 meets the requirements of the most recent EU directive (2014/53/EU). It is the sixth improved version in this successful series, and it expands the offer of EVOLVEO television antennas.
Availability and price
The EVOLVEO Xany 6 indoor antenna is available in e-shops and selected stores.
The recommended retail price is CZK 590, including VAT.
Specifics:
range: 25 km
LTE filter
VHF: 174–230 MHz (T-DAB and DVB-T2)
UHF 470–790 MHz (DVB-T2)
power supply AC 100–240 V, DC 5 V/550 mA
antenna: F female
cable: F male/IEC male
amplifier IEC F female/ IEC F male
connector adapter: IEC female/F male
colour: black
cable length: 150 mm
size: 400 × 48 × 75 mm
Package includes:
antenna
220 V adapter with a removable USB cable
connector adapter (IEC to F)
amplifier
manual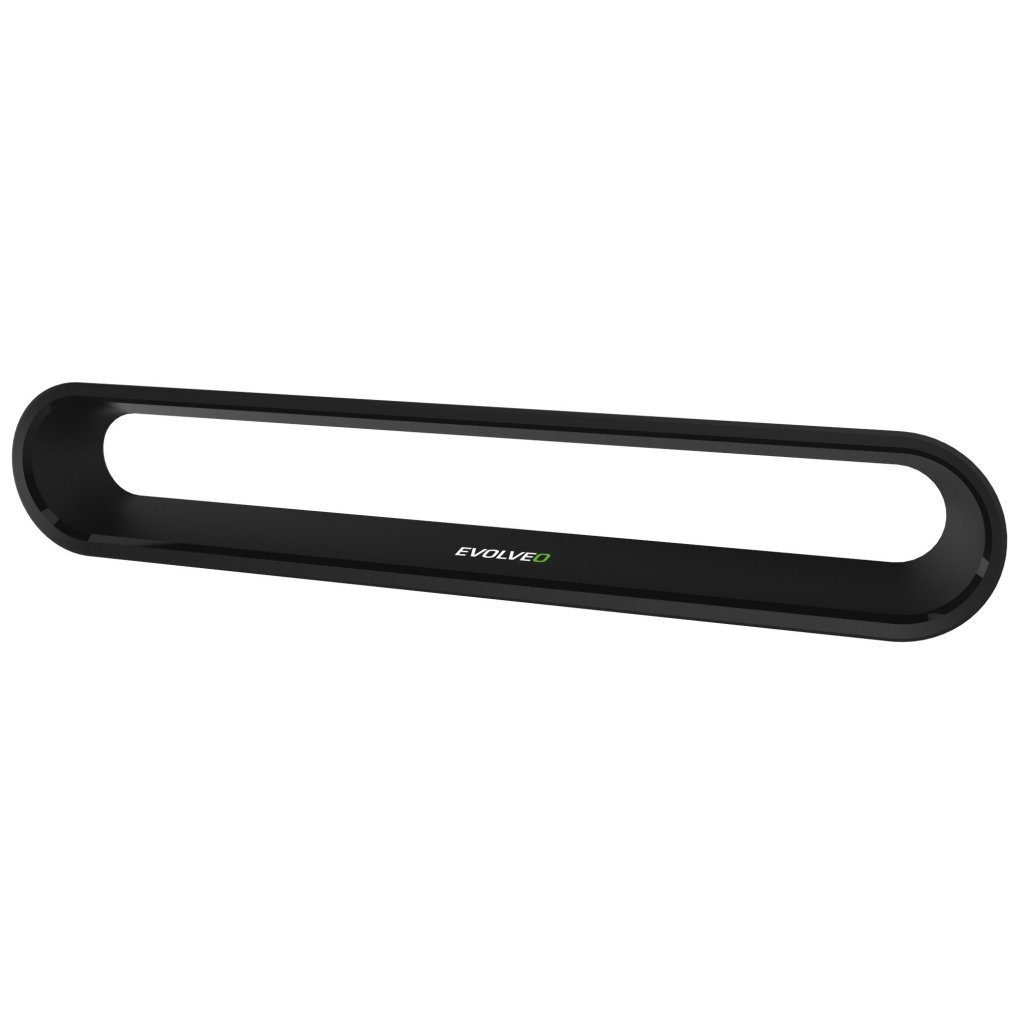 EVOLVEO Xany 6 LTE 230/5 V, active indoor antenna DVB-T2, LTE filter