Controller for connecting the EVOLVEO EVOLVEO 12AR fan. EVOLVEO ARC will allow those without an ARGB-enabled motherboard to control the colors and effects of ARGB fans. Up to 6 EVOLVEO A12AR devices with 3pin, 5V connectors can be connected simultaneously to the EVOLVEO ARC controller.The controller can be used to control the fan speed, switching of lighting effects, speed of lighting effects.
Wiring diagram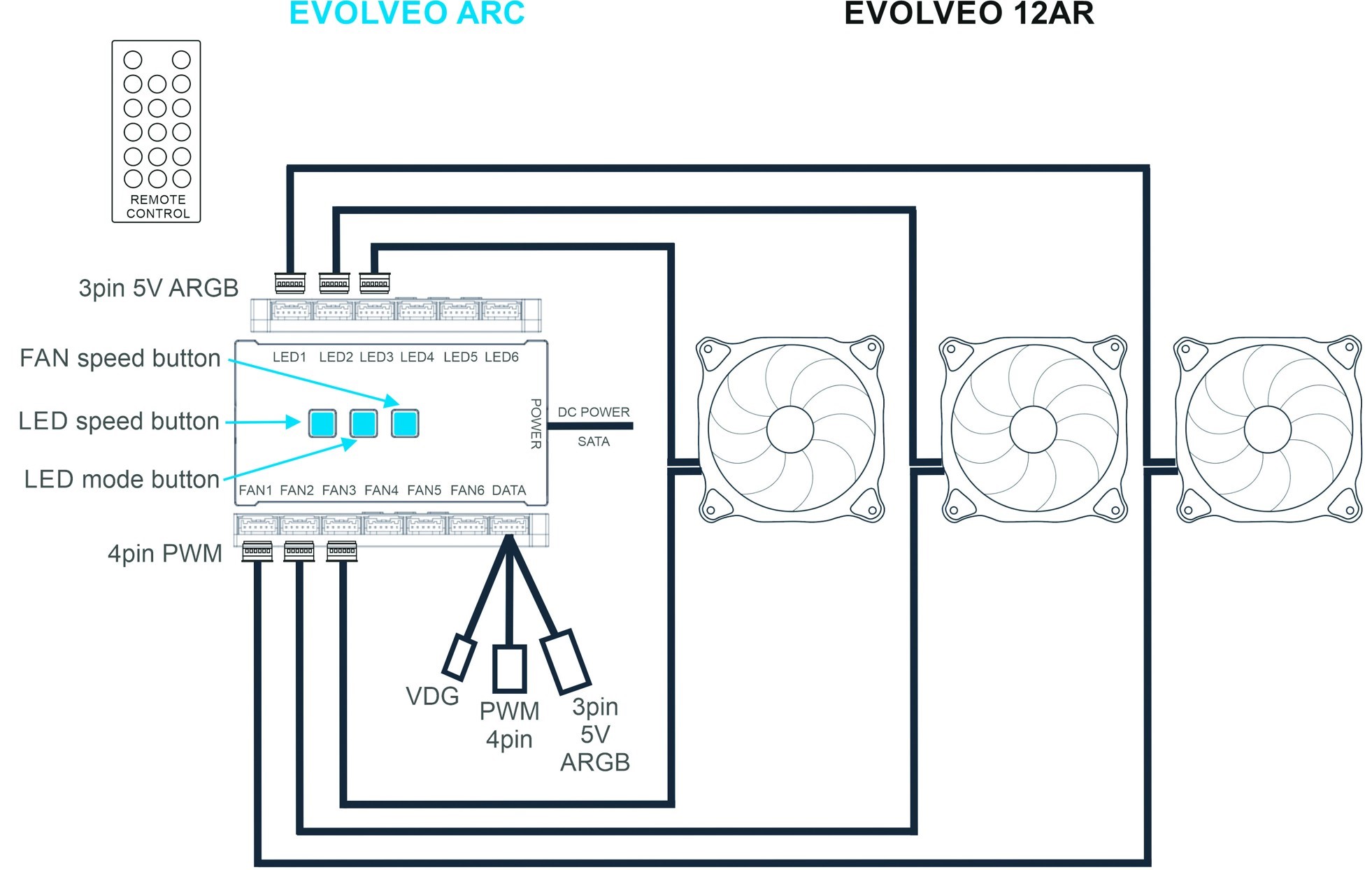 Controller Specifications
6 x 3pin ARGB 5V
6 x 4pin PWM
Power supply: SATA
Remote included
Remote Controller
remote controller - buttons
- switching off colours
- switching on colours
- switching two fan speeds
- playing single mode with arrow keys
- stop color change mode at any time
- direct dialing of one of the three main colors (red, green, blue)
- 10 buttons for preset lighting effects
- gradual lighting of colors, color blending
- automatic blending of two colors with switching to the following color
- breathing (gradual dimming and lighting) of one color
- breathing with automatic switching to other colors
- breathing with slow decay of the beam into small parts and switching to other colors...

Warning: The fans must be connected to the controller according to the number designation, i.e. the first three fans to the FAN1 to FAN3 sockets.
Be the first who will post an article to this item!
Be the first who will post an article to this item!