EVOLVEO HDO, active outdoor DVB-T/T2 antenna
outdoor antenna for DVB-T2 reception in HD quality, repeater, gain 45 dBi, 90–100% effectivity, LTE/4G filter, power adapter, 15 m cable, F female/IEC male adapters
Category

:

Outdoor antennas
EAN

:

8594161337270
Obj.kód

:

TDE HDO
Waranty

:

24 months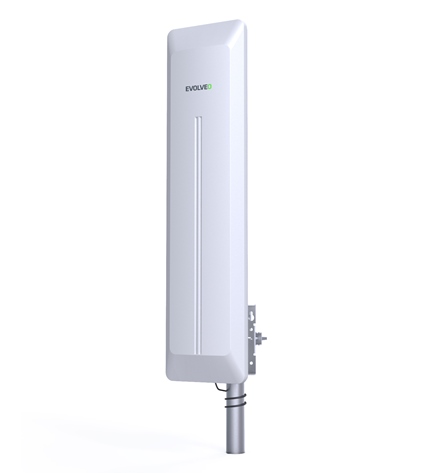 Antenna suitable for areas with a weak signal

Integrated repeater with external power source and great parameters for use in areas with a weak signal. The product is equipped with an LTE filter that filters out signal from mobile operators and allows the problem-free reception of TV signals. The antenna receives signals from a wide spectrum between 470 and 862 MHz, thereby allowing you to watch any TV channel. The signal transformation effectivity for TV is 90–100%, based on the frequency. The antenna can receive TV signals in 4K/UHD image resolution. Its special aerodynamic shape helps prevent damage by snow or wind better than classic antennas.

---
Chart showing effectiveness, noise, and signal gain
The UHF VSWR (Voltage Standing Wave Ratio) chart indicates the aerial's effectiveness in the UHF range. A VSWR coefficient of 1 means all electromagnetic waves are transformed into electrical signal. The VSWR chart for the HDO antenna shows extremely well-balanced effectiveness, with over 90% for practically every frequency band, keeping the VSWR coefficient essentially below two.
The UHF NF indicates noise affecting signal transmission. HDO indicates low noise values even with high signal amplification.
The UHF Polar chart shows areas offering the highest signal gain.
---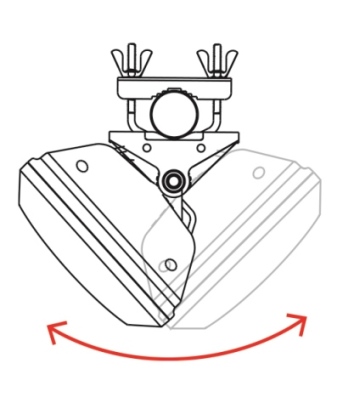 Easily adjusted to the perfect position

Easy mounting Thanks to the rotating joint, the antenna can be easily adjusted to the perfect position without the additional (un)tightening of any screws

---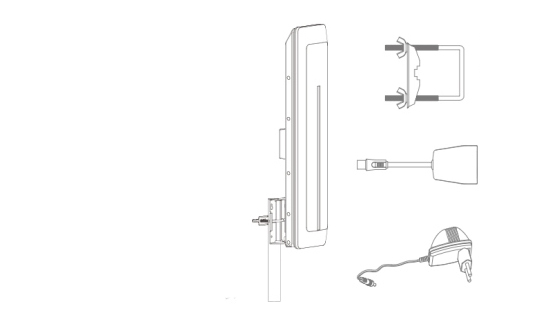 Package contents

• Antenna
• Power adapter
• Manual
• Mounting console
• Coaxial cable 15 m, IEC male
• IEC female/F male adaptor (for set Top Box)


---
Specifications:
• UHF: 470–862 MHz
• VHF: 47–230 MHz
• input voltage: AC 110–240 V
• working voltage: DC 5 V/550 mA
• connector: F-connector
• gain: 45dB UHF
Dimensions:
6 × 11 × 64.5 cm
Be the first who will post an article to this item!
Be the first who will post an article to this item!