EVOLVEO expands its SMART range of smart home products with the EVOLVEO Detective BT4 SMART. This set is designed for necessary security of apartment, house, office, cottage or garage in case of other premises. The kit consists of a centralized HomeBase storage with 32 GB memory capacity, two Full HD 1080p cameras with PIR sensor and a 5,000 mAh battery including brackets. The cameras have their own integrated 60 db siren. The cameras also include a microphone and speaker for two-way voice communication. The set includes the necessary USB-C and UTP cables. The system can be expanded with two additional cameras BT1 Smart, which are sold separately.
Security system EVOLVEO Detective BT4 SMART is built on proprietary 2.4GHz wireless technology for secure and stable FHD 1080p video transmission. The distance between each camera and the HomeBase can be up to 100 m depending on buildings and obstacles. All data is stored remotely and centrally on 32GB storage directly in HomeBase, where the data is safely stored.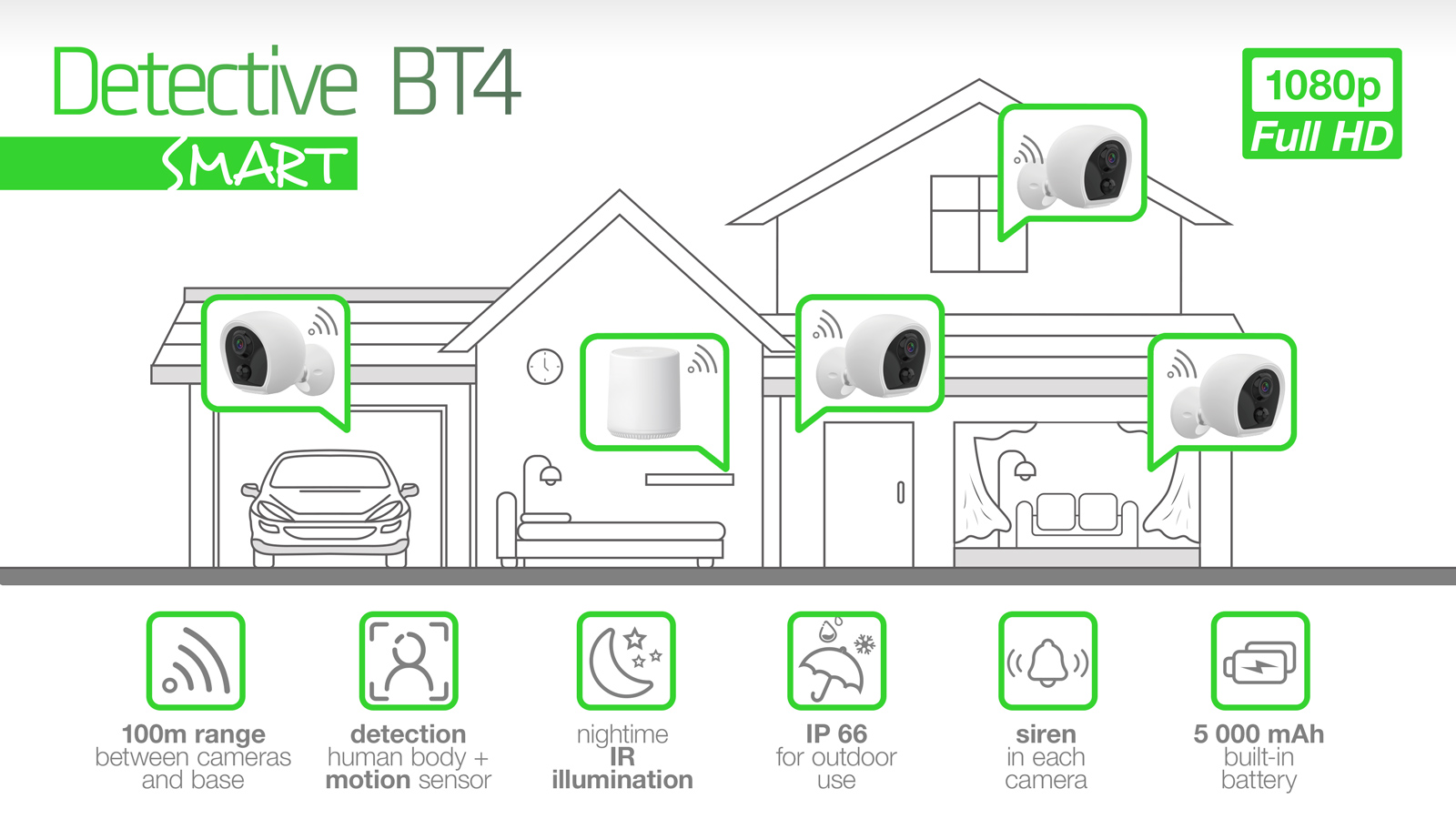 Installation and start-up of the camera system is simple and intuitive. The HomeBase connects via the included 2m Ethernet cable to the router for internet connection. The individual cameras pair with the base and start transmitting video immediately after charging and powering on. Each camera is equipped with two Li-Ion batteries with a total capacity of 5000 mAh with a long battery life per charge. Using the Smartlife app (Android/IOS), you can set several modes of operation for each camera, which, among other things, can extend the battery life by using the PIR motion sensor. To avoid false motion detection notifications, a human figure recognition mode can be activated, where the camera will only start recording when a human enters the field of view.
The Smartlife app (Android/IOS) is designed not only for setting camera modes, but also for checking the recording via the Playback function. The records are clearly sorted by date and time of recording. Thanks to the Smartlife app, multiple EVOLVEO SMART devices can be connected to create scenarios where, for example, based on motion detection from the EVOLVEO Detective BT4, the EVOLVEO Terra NV4 smart outdoor socket can be used to trigger lighting or activate the EVOLVEO Alarmex Pro alarm and its associated siren.
Further information on the EVOLVEO SMART smart home product line can be found here.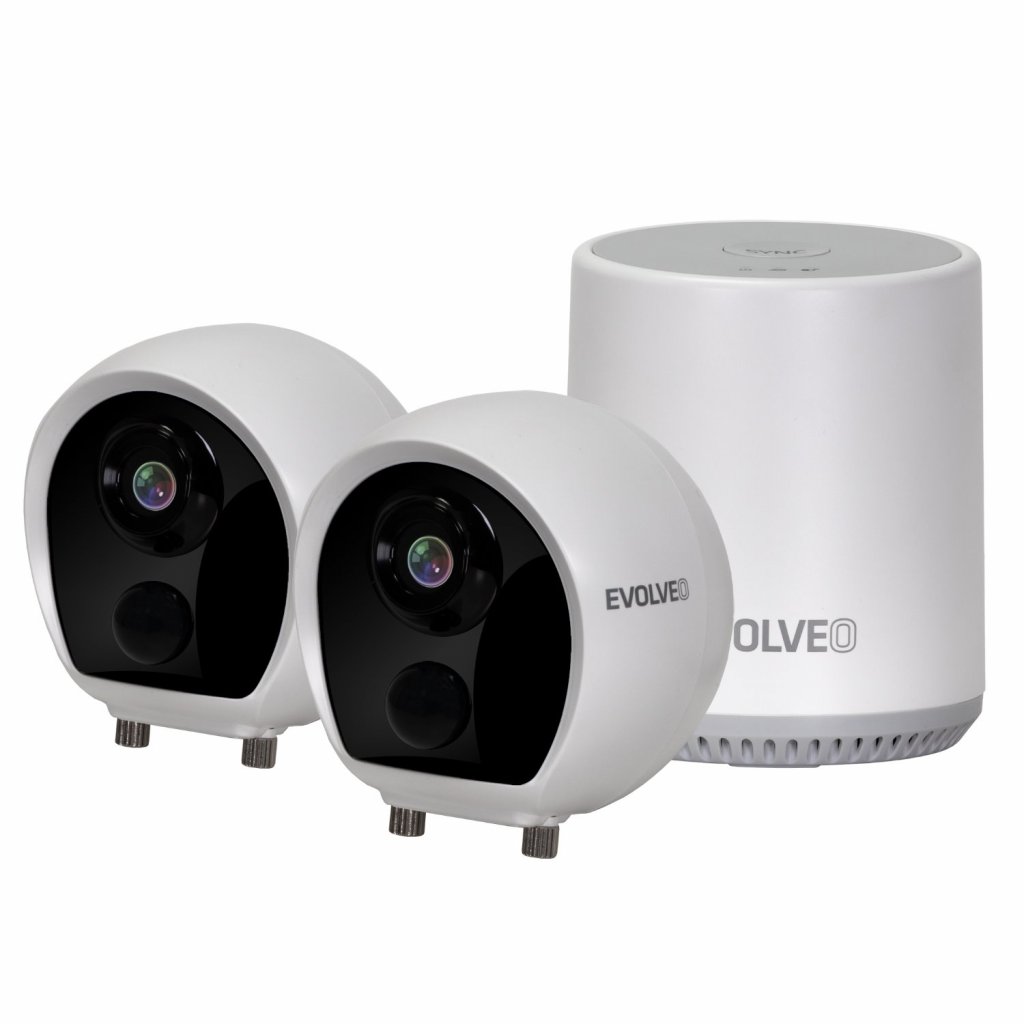 EVOLVEO Detective BT4 SMART,
wireless camera system