The EVOLVEO HDO mini is an antenna for receiving TV broadcasts with an integrated amplifier and high gain, all for the price of CZK 899.
EVOLVEO has responded to market demands and extended their offer of antennas for receiving TV signals in the new DVB-T2 format, and now it presents the EVOLVEO HDO mini – the active outdoor antenna. This new product from the EVOLVEO antennas series is intended predominantly for outdoor use. Indoor use possible, however. The integrated amplifier, with high gain and low noise, increases the quality of the received UHF signal. The antenna has an LTE and 4G filter to ensure you get problem-free good reception. The antenna gain is up to 20 dBi. The technology is stored in a waterproof case that is also resilient to UV radiation.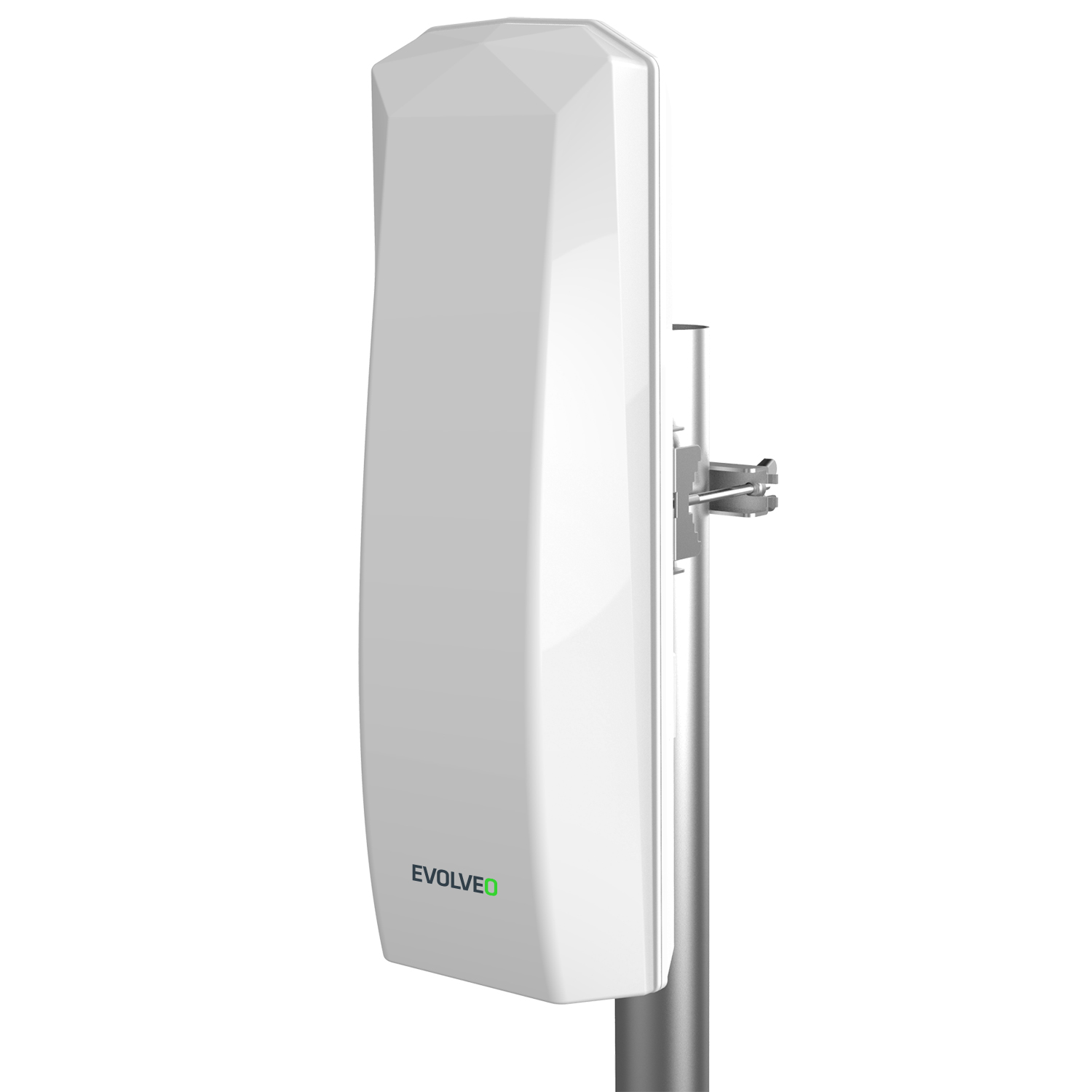 The EVOLVEO HDO mini antenna is compact. Its dimensions are 450 × 165 × 160 mm, and it is easy to install. The flat bottom allows the antenna to be placed onto any flat surface, but it also comes with a holder. Attaching the antenna onto a pole and putting it on the roof, for example, still gives you the best signal quality. If you cannot attach the antenna to the roof, you can put it on your balcony or on the wall outside your window. You can also use the antenna indoors. The EVOLVEO HDO mini is a directional antenna, meaning it gets the best signal reception when rotated towards the transmitter. The antenna enables horizontally and vertically polarised reception; therefore it is necessary to rotate the antenna in such a way so that the received signal gives you a good picture.
The EVOLVEO HDO mini antenna set also includes a 10 m coaxial cable and IEC female/F male connector adapter for set-top box connection.
Availability and price
The outdoor EVOLVEO HDO mini antenna is available in e-shops and selected stores. The recommended retail price is CZK 899, including VAT.
Specifications:
LTE filter
VHF: 88–230 MHz (T-DAB and DVB-T2)
UHF: 470–790 MHz (DVB-T2)
power supply DC 12 V
IEC male connector
size: 450 × 165 ×160 mm
gain: Max 20 dBi
connector: F connector with an inner thread (female)
impedance: 75 Ω
input voltage: AC 230–240 V
working voltage: DC 5 V 550 A, 2.75 W
Package includes:
antenna
amplifier
230 V adapter
10 m cable
IEC female/F male connector adapter
manual
EVOLVEO HDO mini, active outdoor DVB-T/T2 antenna