EVOLVEO expands its range of products for smart home and introduces child video baby monitor with automatic baby cry detection EVOLVEO NL4 and a range of up to 300 meters, remote-controlled camera and temperature sensor
EVOLVEO launches babysitter with a rotating camera with night lightEVOLVEO NL4 and with range up to 300 meters. The main features include: a rotating camera with tilt and 360-degree remote rotation, a night lamp, an ambient temperature sensor, two-way voice communication and lullaby playback. The VOX function immediately activates the remote 4.3-inch LCD monitor of the parent unit when sound is detected in the surroundings.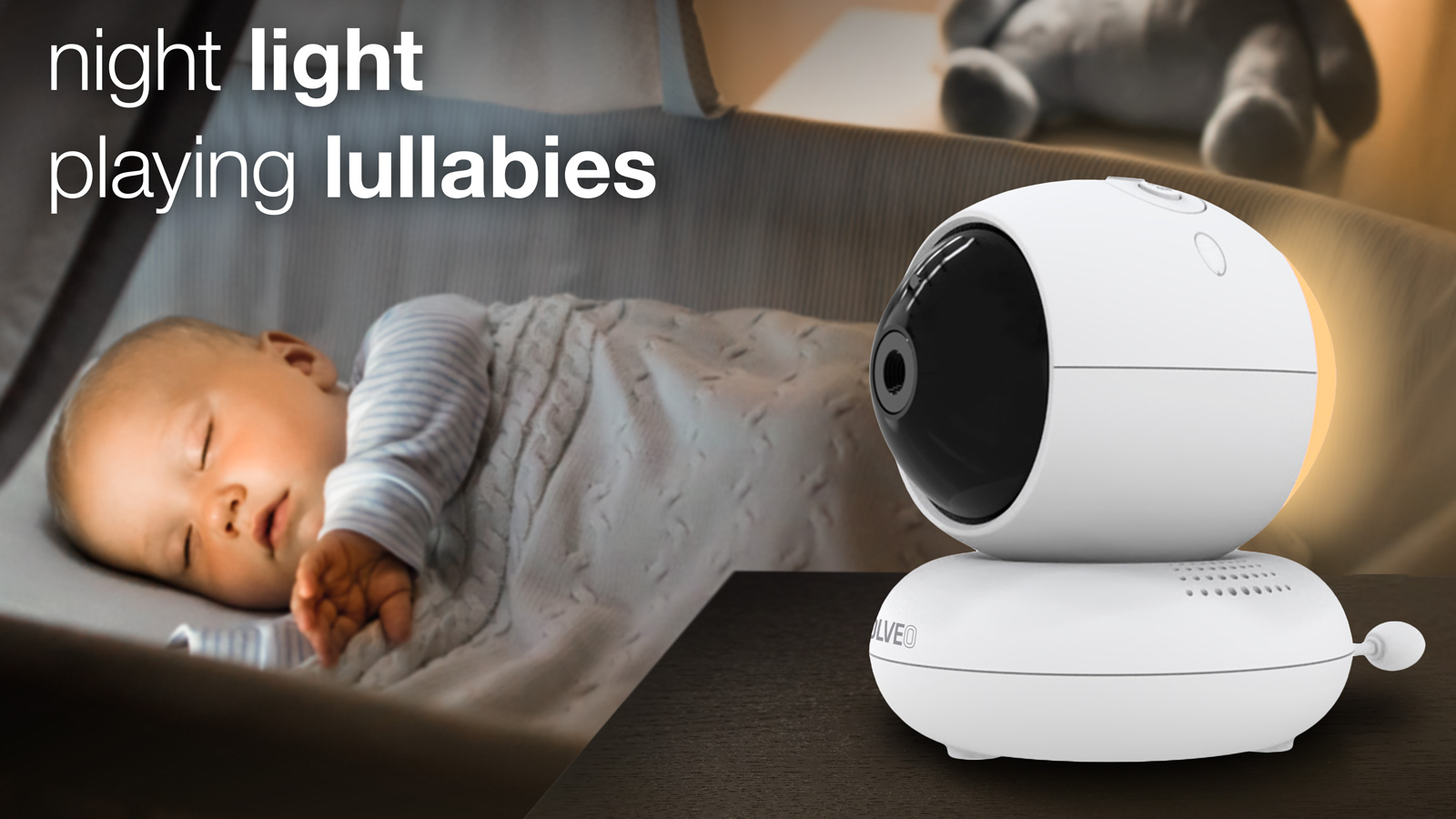 The baby monitor EVOLVEO NL4 has a rotating camera that can be remotely tilted to the desired angle and rotated up to 360 degrees. This allows for comprehensive monitoring of what is happening in the children's room. This gives the user an overview of what the child is doing and whether he or she is safe. The baby monitor is equipped with a night colour lamp that can be controlled by buttons directly on the camera unit. The lamp can change the intensity and colour of the light. It can be switched on for better sleeping, or used as a dim light for night-time changing or feeding. In addition, the baby monitor is equipped with a temperature sensor that monitors the temperature in the surrounding area. If the temperature exceeds the set limit, an automatic warning is activated. The EVOLVEO NL4 baby monitor can automatically detect the baby's crying and immediately alert the user. The night light will allow to monitor the child without distractions. The lullaby function will make falling asleep more pleasant.
The EVOLVEO NL4 baby monitor has a compact design, is small and lightweight, easy to carry. It is made of high quality materials, so it is durable.
Availability and price
Baby nanny
VOX features: Wake up the display when noise is detected
IR illumination 940 nm (Invisible spectrum)
Replaceable 2600mAh 18650 battery in the parent unit
Night lamp
Playing lullabies: 5 presets, including rain sounds
Temperature monitoring with alert capability
Charging cable length: 2 m
Range up to 300 m (Open space. In the building depending on the building design!)
Optional voice communication
Warning: Out of reach
Warning: On low battery
Visual indication of noise level
Digital transmission
Video in 480p resolution
Tiltable antenna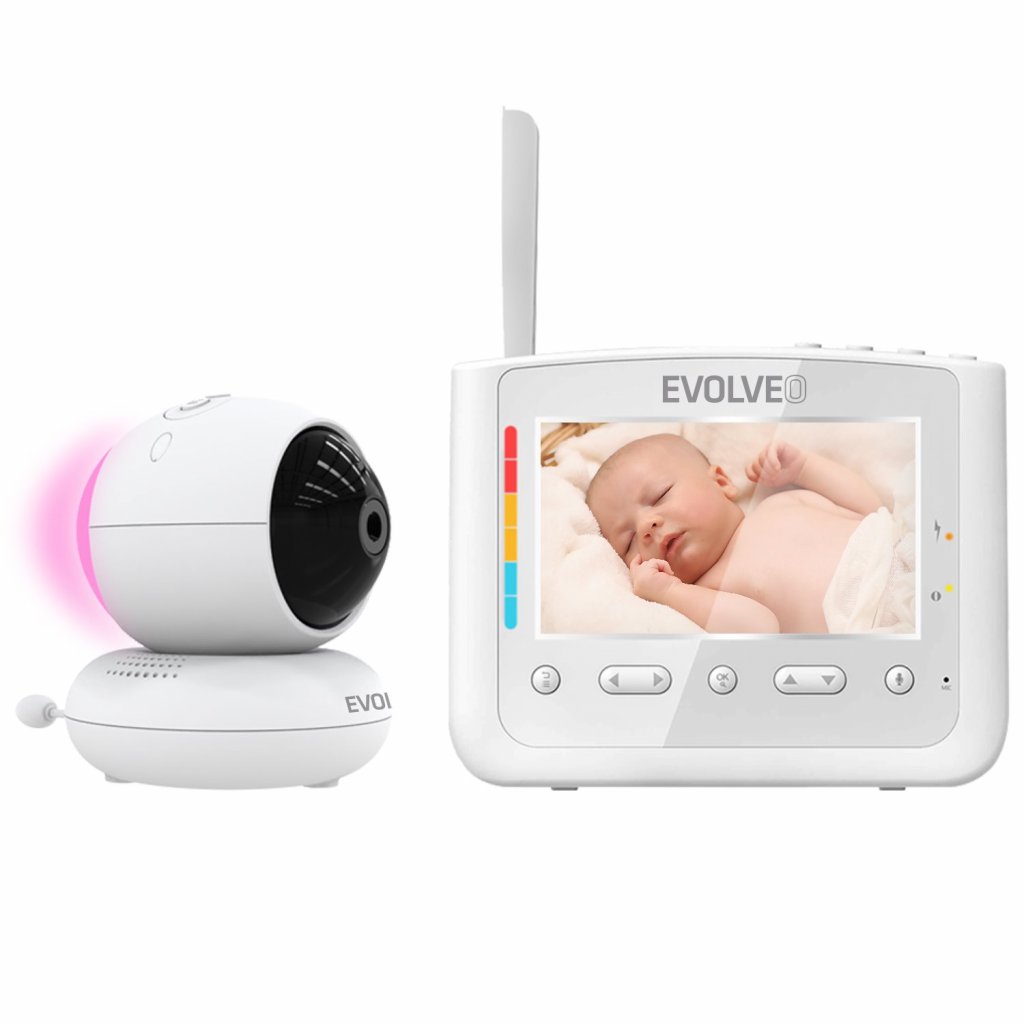 EVOLVEO NL4,
baby monitor with night light and rotating camera