Smart outdoor socket EVOLVEO Terra NV4 meets the conditions of IP44 certification and resists splashing water and dust. This simple and fully functional device allows you to easily control connected devices not only in the home but also in outdoor areas such as the garden.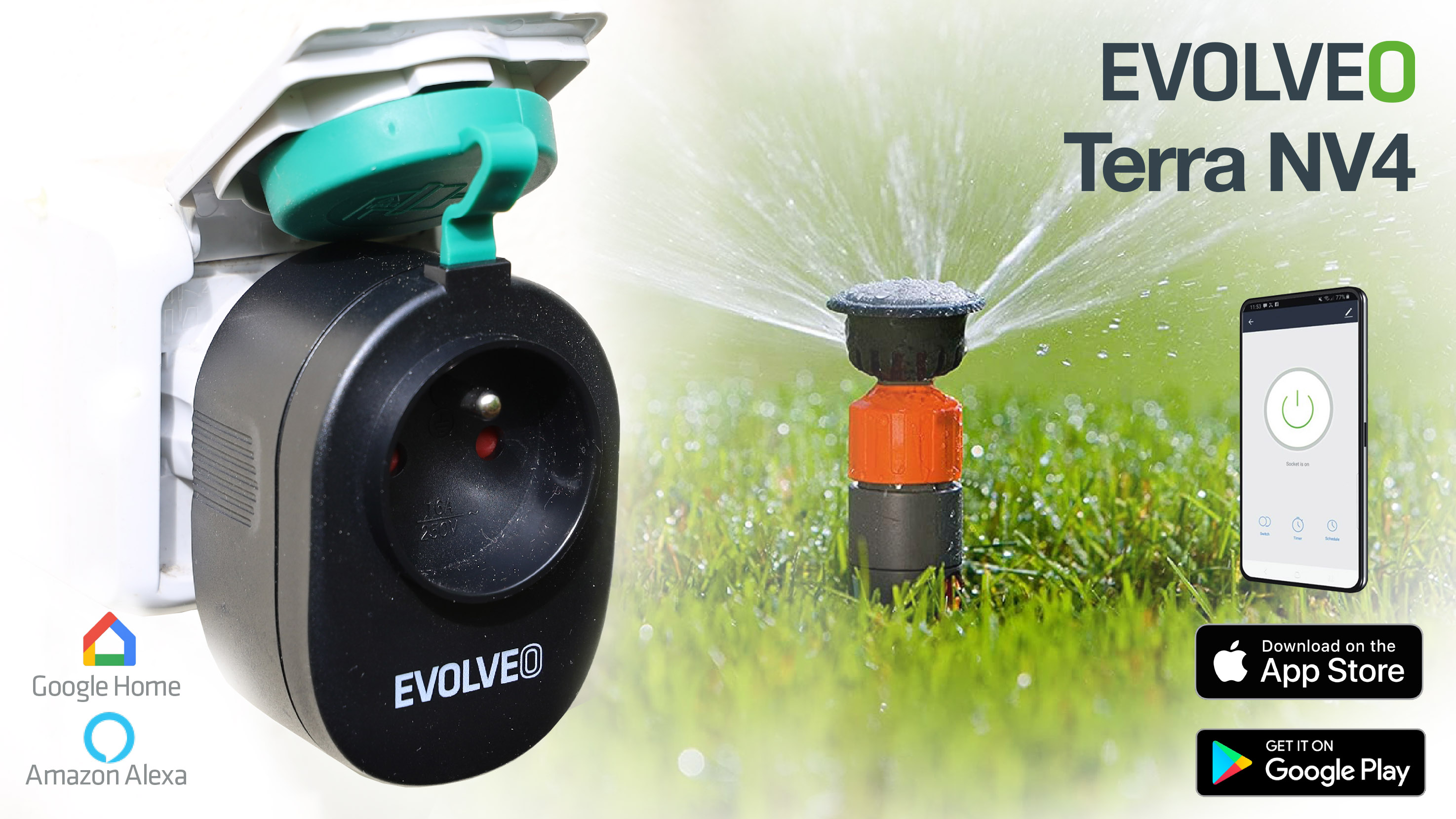 The EVOLVEO Terra NV4 smart outdoor socket for 230 V plug and plug type E can handle a maximum load of 3&nbsp680 W at 16 A. The smart socket easily connects to your existing Wi-Fi network and is easy to control using the localized mobile app for Android or iOS, including support for Google Assistant, Amazon Alexa and Tuya. It has a separate ON/OFF switch and LED indication.
The EVOLVEO Terra NV4 smart socket allows easy, planned and fully automated control of connected devices. Selected functions allow, for example, remote control of Christmas lights, lawn spraying, greenhouse irrigation or outdoor lighting. It can also be used indoors. Basic control functions and modes include weekly on/off scheduling or geolocation mode, which tracks sunrise and sunset at a given location. With the countdown timer, you can set how long the socket should be switched off/on and, thanks to the cycling function, you can switch connected devices off and on at intermittent intervals. The really clever feature is the random function that mimics irregular comings and goings from the house when the home is unattended.
Availability and Price
Smart Outdoor Socket EVOLVEO Terra NV4 is available through a network of online stores and selected retailers for only 649 CZK including VAT.
Specifikace
Wi-Fi smart socket with IP44 protection (splash water, dust)
Android and iOS app support
Unlimited sockets and other smart electronics can be added to the app
Timer function from just one minute
Scheduling with repeats for selected days of the week
The cycler function allows setting the power off and on at regular intervals
The random function changes the start and end time of the set program
Sunrise/sunset activation thanks to geolocation function
Maximum load up to 3 680 W
Maximum appliance current up to 16 A at 230 V
WiFi 2.4GHz / 802.11 b/g/n
Dimensions 90 × 57 × 88 mm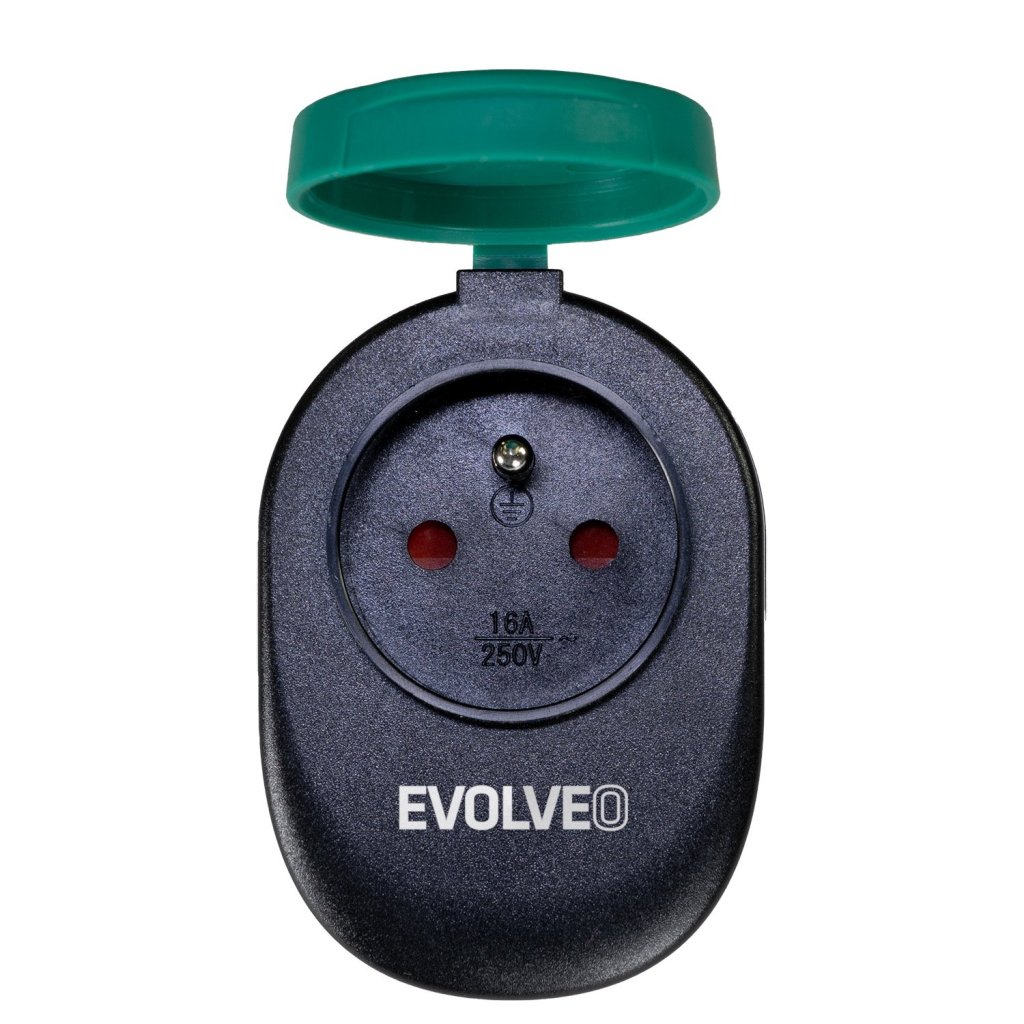 EVOLVEO Terra NV4,
smart outdoor Wi-Fi socket