The EVOLVEO Ringo DB2 is an integral element of the modern home with many features. Installation is easy and the outdoor camera unit communicates wirelessly with an indoor doorbell connected to a power outlet. The smart wireless video doorbell EVOLVEO Ringo DB2 connects to your home Wi-Fi network and easily pairs with your smartphone using the mobile app for Android and iOS. Control is easy and simple. Using a mobile phone, the video doorbell can be controlled, monitor the area outside the entrance and initiate two-way communication from literally anywhere.
EVOLVEO Ringo DB2 thanks to its smart features extends home security, allows monitoring of the area via mobile phone thanks to infrared illumination even at night, can remotely turn on the alarm siren or start a conversation with an unknown person. Another advantage is the camera's wide 130° field of view and motion detection. The doorbell thus fully replaces the security camera. The water resistance of the outdoor unit meets IP65 standards.
EVOLVEO Ringo DB2 has a microSD slot and the recording can be continuously stored on a microSD card (not included) or on remote cloud storage. The wireless outdoor camera unit is powered by two integrated 18650 alkaline batteries that last up to half a year on a single charge. The battery status can be checked directly in the app, it is also possible to set a power drop notification.
The mobile app for Android and iOS is available in both Czech and Slovene. EVOLVEO Ringo DB2 supports Alexa and Google Assistant, making it fully ready for smart home integration.
Specifications
Wi-Fi smart video doorbell with Smart Life mobile app control (Tuya)
Waterproof outdoor unit IP65
Wall mounting
Camera angle of view 130°
Person detection
Night vision
Eavesdropping and two-way communication
Alarm siren
Mobile notification when activated or motion detected
Save footage to microSD card (up to 128 GB) or Cloud storage
Smart Life mobile phone app for Android and iOS in Czech and Slovak
2 × integrated 18650 alkaline battery with up to 6 months of life on a single charge
Connect via Wi-Fi 2.4 GHz / 802.11 b/g/n / RF 443 MHz
Drawer bell has selectable melodies
Availability and Price
Smart Video Doorbell EVOLVEO Ringo DB2 is available through a network of online stores and selected retailers for €98 including VAT.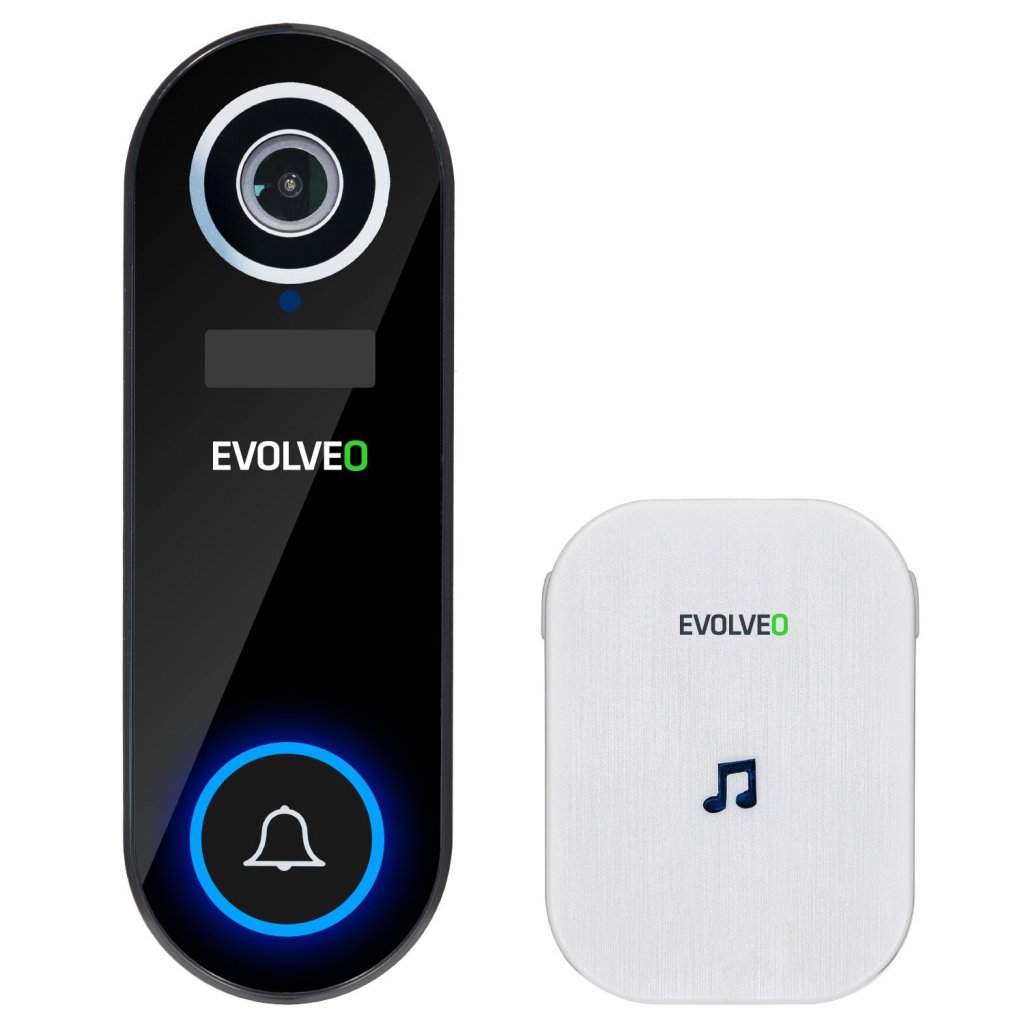 Ringo DB2,
wireless smart video doorbell + doorbell